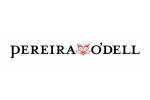 Pereira & O'Dell,
San Francisco
Follow
Update
215 2nd Street, Ste 100
San Francisco, California 94105
United States
The Cheesecake Factory - "What does joy smell like?" - Pereira & O'Dell
What does joy smell like?
The Cheesecake Factory
The Cheesecake Factory
Pereira & O'Dell
United States
What does joy smell like
| | |
| --- | --- |
| Product Category | Catering & Fine Restaurants |
| More Information | http://youtu.be/nM_Z-kUcJl8 |
| Date of First Broadcast/Publication | December 17, 2012 |
| Media Type | Web Film / Viral |
Story
The Cheesecake Factory appeals to the senses with the tantalizing aroma of holiday cheer. On December 1st on a chilly and overcast day in Philadelphia, teams dressed in all white handed out over 1,000 unbranded balloons. The balloons carried a simple message, "Pop it". Once popped, the balloons according to color would reveal the scent of Peppermint Bark Cheesecake (for red), Chocolate Tuxedo Cream® Cheesecake (for brown) or Original Cheesecake (for white).
Inside the balloon was a special message from The Cheesecake Factory reading "Try a slice on us" which was redeemed for a gift card good for one complimentary slice of cheesecake. The holiday stunt was designed to capture a magical moment of joy through a sensory experience in a truly surprising way bridging the gap from olfactory senses to taste buds made possible by an act of kindness and a slice of joy.