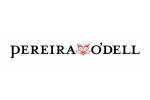 Pereira & O'Dell,
San Francisco
Follow
Update
215 2nd Street, Ste 100
San Francisco, California 94105
United States
Callegari Olive Oil - "Callegari" - Pereira & O'Dell
Callegari
Callegari Olive Oil
Callegari
Pereira & O'Dell
United States
Callegari Olive Oil Brand Identity
| | |
| --- | --- |
| Product Category | Edible Oils |
| Date of First Broadcast/Publication | June 4, 2013 |
| Media Type | Packaging, Branding & Design |
| Length | 126 Seconds |
| | |
| --- | --- |
| Executive Creative Director | Jaime Robinson |
| Account Director | Lo Braz |
| Print Production Manager | Drew Saucedo |
| Chief | PJ Pereira |
| Brand Design Director | Raimundo Favacho |
| Brand Design Director | Patricia Ebner |
| Executive Agency Producer | Jeff Ferro |
| associate producer | Judy Kreiter |
Concept
Callegari Olive Oil is a new Premium Extra Virgin Olive Oil is imported from Spain and sold in the US. Pereira & O'Dell drew inspiration for the brand identity from the brightly colored, almost mosaic, Spanish tiles.
Problem
BOTTLES
The packaging includes two styles of bottle. The first is a perfectly minimal and modern specialty glass bottle that can stand upright and also inclined on its side, becoming a centerpiece-worthy decanter that provides natural aeration to release the aroma of the olive oil. Our hero bottle is a golden droplet, reminiscent of the purity and simplicity. The top is wrapped in its signature Spanish tile pattern and trimmed in turquoise. The bottle suits both the stay at home cook and the professional chef.
Smell and taste, it is well known, are two senses that are strongly tied together. The second Callegari bottle is a classic perfume bottle with purple atomizer, perfect for salads, and highlights the unparalleled aroma of Callegari Olive Oil.
PEN
Additionally, the pen is a promotional item that conveys the elegant presence of Callegari olive oil by allowing chefs to sign their signature dishes and at the same time become brand ambassadors.
POSTERS
As part of the overall brand program Pereira & O'Dell also designed a series of posters to launch the product in special US luxury retail markets.
PLATES:
The translucent stacking plates are perfect for cocktail parties. Alone they are a deconstructed mosaic that stacks together to create the Callegari logo in purple, gold and blue.
Result
The bottle's design sparks a change in consumers' behavior, now bringing the product bottle to the table instead of using olive oil dispensers. Consumers are driven to Callegari as the brand and packaging reflects the high quality and provenience of the olive oil.