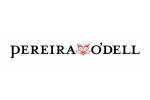 Pereira & O'Dell,
San Francisco
Follow
Update
215 2nd Street, Ste 100
San Francisco, California 94105
United States
Skype - "Skype "Stay Together" Family Portraits" - Pereira & O'Dell
Skype "Stay Together" Family Portraits
Skype
Skype
Pereira & O'Dell
United States
Skype "Stay Together" Family Portraits
Product Category
Telecommunications Services
More Information
http://skypestaytogether.com/
Date of First Broadcast/Publication
July 9, 2013
Media Type
Web Film / Viral
Length
120 Seconds
Awards
Cannes Lions International Festival of Creativity, 2014 (Bronze Lion) for Use/Curation of Image(s)
Cannes Lions International Festival of Creativity, 2014 (Silver Lion) for Commercial Public Services
Creative Media Awards, 2014 (Winner) for Branded Content
One Screen Film Festival, 2014 () for Best Editing
Commercial of the Week, 2013 (ADWEEK) for Advertising
TIME Magazine Top 10 Commercials of the Year, 2013 () for Advertising

| | |
| --- | --- |
| Executive Creative Director | Jaime Robinson |
| Creative Director | Jonathan Woytek |
| Art Director | Tim Delger |
| Chief Creative Officer | PJ Pereira |
| Copywriter | Katie Brinkworth |
| Film Director | Gregory Mitnick |
| Film Director | Nat Livingston Johnson |
Stay Together
Story
Pereira & O'Dell has introduced for Skype four short stories for its "Stay Together" campaign that focus on family and friends keeping in touch over long distances. Their accounts are wildly different, heartfelt approaches to living apart from loved ones. The first of the series,"The Impossible Family Portrait" tells the story of Denis who is separated from his home in Uganda but keeps in touch with his family and adopted son over Skype."The Animal Family Portrait" is a unique story of a zookeeper whose work visa had run out in Australia and visits with her animal friends at the wildlife park via Skype. "The Growing Up Family Portrait" introduces 10-year-old Julia, who keeps up with her 12-year-old cousin in Brazil and shows just how delicate staying together can be at that age to avoid growing apart. The fourth of the series, titled "The Born Friends Family Portrait," comes from an online call for real stories at skype.com/staytogether that asked people to share their stories of how they stay together with Skype. The most remarkable was that of Sarah from Nappanee, Indiana, about her unique friendship with Paige from Auckland, New Zealand. For each story, Singaporean photographer and visual artist John Clang captures these family portraits with a photograph where everyone is able to pose shoulder-to-shoulder…or hand-to-paw, or ballet-slipper-to-sneaker, through a Skype projection on the wall. The result is a uniquely special family portrait that joins loved ones in the real and digital world. The spots were shot and directed by Station collective Peking, the directing duo of Nat Livingston Johnson and Gregory Mitnick.