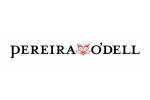 Pereira & O'Dell,
San Francisco
Follow
Update
215 2nd Street, Ste 100
San Francisco, California 94105
United States
Intel + Toshiba - "Case Study: "The Power Inside"" - Pereira & O'Dell
Case Study: "The Power Inside"
Intel + Toshiba
Intel Corporation
Pereira & O'Dell
United States
The Power Inside
Product Category
Computers, PDAs & Calculators
More Information
http://www.thepowerinside.com
Date of First Broadcast/Publication
July 19, 2013
Media Type
Branded Content
Length
151 Seconds
Awards
Cannes Lions International Festival of Creativity, 2014 (Silver Lion) for Use or Integration of Music
Cannes Lions International Festival of Creativity, 2014 (Bronze Lion Campaign) for Webisodes/Series
One Screen Film Festival, 2014 (Winner) for Branded Content
Top Five Short-Form Web Series of 2013, 2013 (The VideoInk) for Web Series

| | |
| --- | --- |
| Production Company | Furlined in association with Love Child |
| Music | Elias Arts |
| Sound | POP Sound |
| Graphics | Laundry |
| Digital Production | Tool of North America |
| Special Effects / VFX | Zoic |
| Executive Creative Director | Jaime Robinson |
| Creative Director | Jason Apaliski |
| Chief Creative Officer | PJ Pereira |
| Film Director | Will Speck |
| Film Director | Josh Gordon |
Earth's greatest threat is hiding right undereath your nose
Story
"The Power Inside" from Intel + Toshiba brings blockbuster-quality entertainment to social media where viewers can join the fight against a plague of killer moustaches and be featured in the film, or submit to the extra-terrestrial facefuzz and abandon humanity's last line of defense. The film is directed by Will Speck and Josh Gordon ("Blades of Glory" and "The Switch"), starring Harvey Keitel ("Reservoir Dogs"), Craig Roberts ("Submarine"), Analeigh Tipton ("Crazy, Stupid, Love"), Reid Ewing ("Modern Family") Zack Pearlman ("The Inbetweeners"), and the audience. The audience is given a choice to join the fight and take a side – Guardians or Uricks– who will save the earth, or destroy it. To join the team and potentially be featured in the film, people are invited to upload a photo from their computer webcam to the film's Facebook page. The facial recognition software will add a moustache or unibrow. Viewers can also upload videos of themselves removing a moustache to join the Guardian team, with the pics having the potential to be incorporated into the social film episodes.
Result
73,247,134MM views worldwide 7 Weeks on AdAge Viral Video Chart, four times as #1.381,599,005MM brand impressions 515 original press articles worldwide 37% increase in purchase consideration 93% positive sentiment on YouTube