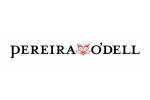 Pereira & O'Dell,
San Francisco
Follow
Update
215 2nd Street, Ste 100
San Francisco, California 94105
United States
Network Description
Grupo ABC de Comunicacao is the largest communication company in Brazil. Founded in 2002, the network consists of companies in global markets specializing in advertising, branding services, marketing services, entertainment and content. The company is currently ranked 19th in the world by Ad Age with global annual revenues in excess of $275 million. With over 1500 employees, the company was designated as a Global Growth Company at the World Economic Forum in Davos and is led by Nizan Guanaes, identified by the media as one of the 100 most influential Brazilians.
Trade Organizations
The One Club (One Club)
Association of National Advertisers, Inc. (ANA)