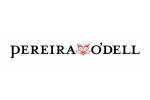 Pereira & O'Dell,
San Francisco
Follow
Update
215 2nd Street, Ste 100
San Francisco, California 94105
United States
Eurobest Names PJ Pereira President of 2013 Branded Content and Entertainment Jury
August 5, 2013
EUROBEST NAMES FIRST JURY PRESIDENTS
PJ PEREIRA – BRANDED CONTENT & ENTERTAINMENT
DAVID LUBARS – FILM, PRINT, PRINT & POSTER CRAFT, INTEGRATED
EMMA DE LA FOSSE – DIRECT, PROMO & ACTIVATION
MATIAS PALM-JENSEN – DIGITAL, MOBILE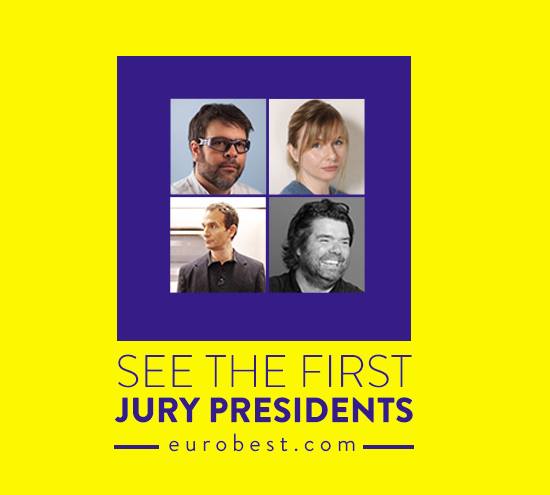 5 August 2013 - The first of nine jury presidents who will lead juries during the 26th Eurobest, Europe's leading awards and festival for the creative communications industry, have been announced.
David Lubars, Chief Creative Officer of BBDO, will preside over both the Film, Print and Print & Poster Craft jury and the Integrated jury. David has been at the helm of BBDO since 2004 and has overseen the agency's transformation into the most awarded agency network in the world. BBDO has also won Network of the Year a staggering five times since its introduction at the Cannes Lions International Festival of Creativity in 2007. Since beginning his career in 1981, David has won every major creative award in the world and has been ranked the world's most award-winning creative leader the past two years. At Cannes Lions, he has served as the Titanium & Integrated jury president in 2006 and the Film and Press jury president in 2009, whilst at Spikes Asia he has led the TV/Cinema, Print, Radio and Integrated juries.
Commenting on his appointment, David Lubars says "It's always a privilege to see great work and work alongside great people, I look forward to it."
PJ Pereira, Chief Creative Officer and Co-Founder of Pereira & O'Dell, is set to chair the Branded Content & Entertainment jury. In just five short years, his agency has established thriving offices in San Francisco, New York and São Paulo, combining digital, traditional, design and branded content ideas for clients such as Intel, Toshiba, LEGO, Mattel, Skype and Corona. Pereira & O'Dell has been featured on both Ad Age and Creativity's A-Lists, and this year was awarded the first Emmy for a branded content campaign competing against regular TV programming. In 2005, PJ was the youngest president of the jury at Cannes Lions. His work has been honoured with over 50 international awards during the last 10 years, including the Branded Content, Film and Cyber Grands Prix at this year's Cannes Lions Festival of Creativity.
"In a time when consumers may actually choose to watch advertising over regular content, the ability to tell amazing stories becomes, more than ever, the most important tool advertisers hold in their hands. This is one of the most exciting moments in our industry, and I look forward to working with the other judges to put the spotlight on the most inspiring work of the year," says PJ Pereira.
Emma de la Fosse, Executive Creative Director of OgilvyOne, will lead the Direct and Promo & Activation jury. Joining the Direct and Digital industry after an 11 year stint in advertising, Emma helped turn OgilvyOne into a new wave of Direct agency that combines creativity with effectiveness. The agency is one of the most highly awarded Direct Shops in the world, having won major awards at Cannes, D&AD, One Show, Clios and the DMA. Under her leadership OgilvyOne has also won Campaign Magazine's 'Direct Agency of the Year' three years running, as well as regularly topping the new business league thanks to a long line of coveted wins. Emma and partner Charlie are the current holders of the Direct Creative Directors of the year title.
On her position as jury president Emma de la Fosse says, "South America and Australia/NZ are currently producing some outstanding creative work in Direct and Promo. This Festival is a key opportunity to focus on Europe's creativity and highlight the freshest, most innovative and powerful work in the region."
Heading up the Digital & Mobile jury is Matias Palm-Jensen, European Chief Innovation Officer at McCann Worldgroup. Matias has been involved in the creative and digital world of advertising since the beginning of the digital era. Working for MTG he produced one of the first and biggest European web portals in 1992 before moving on in 2000 to found Farfar. The agency had immediate award winning success, before going on to win awards at Cannes Lions for nine consecutive years, including two Grands Prix. The last campaign that Matias worked on at Farfar was 'The World's Biggest Signpost' for Nokia. In 2010 the campaign won eight Lions in five different categories at Cannes Lions and in 2011 was recognised by the Gunn Report as the most award-winning piece. Matias has served as a jury member and Chairman at many major awards shows including Cannes Lions four times in the last decade.
About his upcoming role Matias says, "I'm honoured and excited to be serving as the President of the Digital and Mobile jury at this year's Eurobest Festival. After serving as one of the jury members for the mobile category at this year's Cannes Lions Festival, I was inspired by the creativity and innovation within our industry, and I'm looking forward to seeing what this years' entries bring to the table."
Philip Thomas, CEO of Lions Festivals, comments "All highly awarded, greatly respected and innovative leaders within their fields; this is exactly the calibre of jury president that Eurobest needs at its helm. We're delighted to have them on board to help award the greatest creativity coming out of Europe at the moment."
This year's Eurobest takes place from 4-6 December 2013 in Lisbon, Portugal. The winners, as decided by the juries, will be announced at the Awards Ceremony which takes place on the evening of 6 December and draws the Festival to a close. To attend or enter work, further details can be found on the website at www.eurobest.com.
-End-
Eurobest – The European Festival of Creativity
Launched in 1988, Eurobest is Europe's leading annual awards competition for creative excellence in the categories of Film, Print, Outdoor, Radio, Craft, Interactive, Media, Direct, Promo & Activation, Design, PR, Integrated, Mobile and Branded Content & Entertainment advertising. Since 2008, the awards, which are judged by Europe's top creatives, form part of a two-and-a-half day Festival themed to identify and engage specific topics that are relevant to the European market. The festival, attended by more than 1,900 delegates in 2012, has previously been held in Stockholm, Amsterdam, Hamburg and Lisbon. Eurobest is organised by Lions Festivals. www.eurobest.com
Lions Festivals
Lions Festivals is the organiser of the Cannes Lions International Festival of Creativity and Eurobest as well as the co-organiser with its joint-venture partners of the Dubai Lynx International Advertising Festival, Spikes Asia Festival of Creativity, Festival of Asian Marketing Effectiveness and Digital Asia Festival. The business is managed by i2i Events Group, which delivers world-class exhibitions, large scale events and festivals in key sectors including the home and gift, fashion, retail, healthcare, energy, environment, education, technology, media and creative industries. Its portfolio of world-wide events includes World Retail Congress, Spring Fair, Naidex, BVE, BETT and Pure. It prides itself on opening up possibilities for its customers and each year brings more than 250,000 decision makers together to network, source, test, buy and sell brilliant products, services, ideas and solutions. i2i Events is powered by Top Right Group, formerly known as Emap International Limited. www.i2ieventsgroup.com
Key Dates:
Delegate registration open: from 25 July 2013
Earlybird registration deadline: 1 October 2013
Entries open: 22 August 2013
Entries deadline: 27 September 2013
Festival dates: 4-6 December 2013, São Jorge Cinema
Eurobest Awards and After Party: 6 December 2013