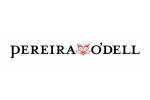 Pereira & O'Dell,
San Francisco
Follow
Update
215 2nd Street, Ste 100
San Francisco, California 94105
United States
Intel + Toshiba's "The Power Inside" wins Branded Content, Cyber and Film Craft Lions
June 26, 2014
"The Power Inside" for Intel + Toshiba USA received 4 Lions at the Cannes Lions International Festival of Creativity! 1 in Branded Content, 2 in Film Craft, and 1 in Cyber.
The series was also nominated for a Daytime Emmys under "Outstanding New Approach".
View the work at http://showcase.noagencyname.com/ThePowerInside/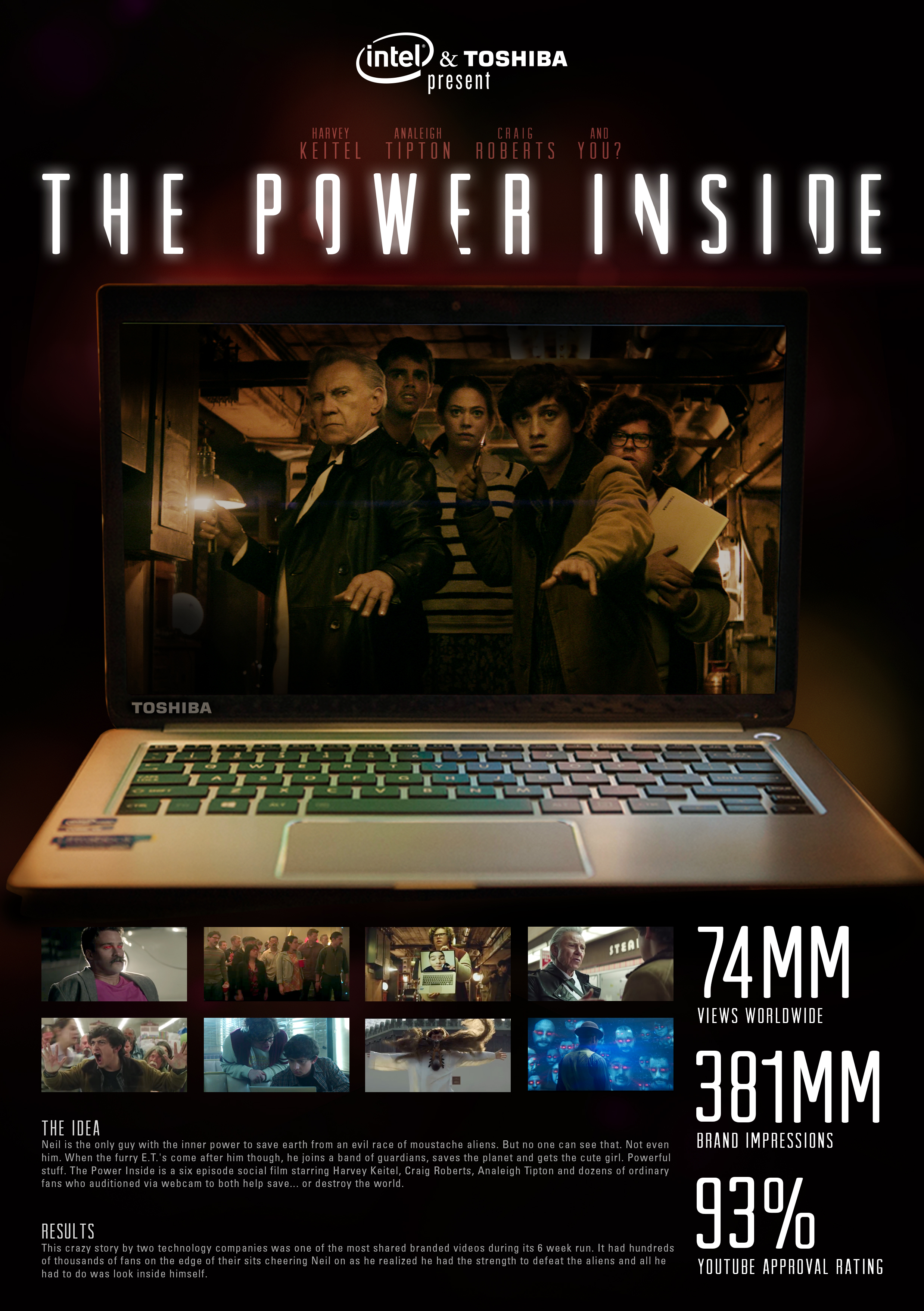 CREDITS:
Client: Intel
Johan Jervoe, VP, Sales and Marketing Group; Director, Partner Marketing
Ryan Baker, OEM Partner, Marketing Manager
Billie Goldman, Co-Marketing Manager, Partner Marketing
Tim Baldwin, Campaign Manager, Partner Marketing
Client: Toshiba America Information Systems, Inc.
Carl Pinto, VP of Marketing
Ron Smith, VP of Content
Tom Hume,, Director of Communications
Michele Nguyen-Gueron, Advertising Manager
Lead Agency: Pereira & O'Dell
PJ Pereira, Chief Creative Officer
Jaime Robinson, Executive Creative Director
Jason Apaliski, Creative Director
Ross Cavin, Copywriter
Neil Ramanan, Copywriter
Chris Adams, Art Director
Brett Beaty, Art Director
Jeff Ferro, VP of Production
Bill Spangler, Film Producer
Kelsie Van Deman , Senior Integrated Producer
Gary Theut, VP of Client Services
Henry Arlander, Account Director
Lisl Schilperoort - Account Executive
Nick Chapman, VP of Strategy
Justin Cox, Strategy Director
Joshua Brandau, VP of Media
Andrew Matthews, Media Strategist
Pete Fishman, Media Strategist
Katie McKinley, Assistant Media Strategist
Jennifer McConville, Project Manager
Xandra Ess, Business Affairs Director
Director of Business Affairs - Kallie Halbach
Molly Parsley, Publicist
Production Company: Furlined | Love Child
Director: Will Speck and Josh Gordon
Executive Producer: Diane McArter
Executive Producer: David Thorne
Producer: Jan Wieringa
Writer: Matt Robinson
DP: Jo Willems
Editor: Rick Pearson A.C.E.
Post Supervisor: Chris Ott
Trailer Editor: Nina Kawasaki
Digital Production Partner: Tool of North America
Interactive Director - Ben Tricklebank
Executive Producers- Dustin Callif, Brian Latt, Oliver Fuselier
Sr. Art Director - Matt Gase
Designer-Tatum Cardillo
Creative Technologist - Bartek Drozdz
Head of Digital Production- Joy Kuraitis
Sr. Interactive Producer - Kim Zaninovich
Front End Developer: Felix Turner
Back End Developer: Stan Wiechers
Production Design: Rebekah Quiroz Wiberg
Writer - Charlie Short
VFX/Online: Zoic
Executive Producer: Cally Morton
Creative Director: Rob Moggach
VFX Producer: Matt Olmon
Graphics: Laundry
Creative Director PJ Richardson, Anthony Liu
Executive Producer Michael Bennett
Head of Production Eric Badros
Production Coordinator Kirsten Collabolletta
Storyboards Tristyn Pease, Vince Wei
Animation Ramzi Hogan
Editorial Justin Freedman
Music: Elias
Executive Producer: Ann Haugen
Head of Production: David Gold
Creative Director: Brent Nichols
Sound: POP Sound
Supervising Sound Editor: Darren "Sunny" Warkentin
Co-Supervising Sound Editor: Rusty Dunn
Re-Recording Mixer: Mark Paterson
Sound Designers: Rusty Dunn, Chris Pinkston
Sound Editors: Anthony Vanchure, Frank Buckner, Peter Rincon
Dialog Editor: Lauren Hadaway,
ADR Mixer: Michael Miller, Peter Rincon
ADR Recordist: Kyle Krajewski, Steven Selvaggio
Foley Mixers: Geordy Sincavage, Leobardo Ledon
Foley Artists: Vincent Guisetti, Dave DeCoster
Recordist Brian Tarlecki
POP Operations: Susie Boyajan, Erin Reilly