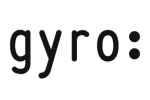 The Chambers Chelsea Harbour
London SW10 0XF
United Kingdom
Phone: (0)7823 530850
Fax: 020 7351 3318
Sony Europe - "Ready to Wear" - Gyro
Ready to Wear
Sony Europe
Sony
Gyro
United Kingdom
Ready to Wear
| | |
| --- | --- |
| Product Category | TV, Hi-Fi, Video, Personal Stereo & Accessories |
| Media Type | Outdoor / Out of Home |
Concept
CHALLENGE
Sound never looked so good. The Sony W Series Walkman® MP3 brought player and headphones together to make music that's wearable. No cords to untangle. No pod to carry. No ear buds to fall out. You just put the player on and listen. It was a new brand that was perfectly at home in a wireless world where people want to take their technology with them wherever they're going, whatever they're doing … without tying themselves in knots.
STRATEGY
GyroHSR took Sony's idea and ran with it in dramatic style—that you can clothe yourself just by wearing the music you love. We knew that our young, hip audience wouldn't hear our message—their music was too loud—but they could certainly see it, so we convinced iPod users to take out their tangled ear buds by saturating streets and subways throughout Europe with these eye-catching posters.
IDEA
Ready to wear.
RESULTS
Sony has reported significant increases in share against iPod's overwhelming market presence in Europe.