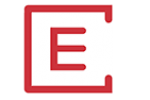 Lowe Campbell Ewald San Antonio,
San Antonio
Follow
Update
816 Camaron Street Suite 102
San Antonio, Texas 78212
United States
AGENCY RETAINS BERMUDA AFTER COMPETITIVE REVIEW
February 4, 2013

NEW YORK, N.Y. – The Bermuda Department of Tourism will continue its association with Lou Hammond & Associates (LH&A) as its public relations agency of record after a competitive review. "We are delighted to continue our partnership with Bermuda. It's a wonderful Island and we are proud of this long-standing relationship," said Lou Hammond, Chairman.
NEW CLIENTS
Wild Dunes Resort, Charleston's Island Resort, nestled on a lush barrier island 30 minutes from the city's famous historic district, occupies 1,600 acres of oceanfront property. Offering a year-round menu of golf, tennis, fishing and restaurant options, this award-winning retreat is a favorite for families, couples and groups.

Currently operating as Mansion on Judges' Hill in the heart of Austin, Texas, Hotel Ella will debut this coming summer. Originally constructed in 1897, the boutique property is neoclassical in design and will feature an interior courtyard with pool, private cabanas, outdoor dining and lounge as well as a new restaurant and fresh interiors.

L'Apogee Courchevel, a premium resort located in the French Alps, will open in late 2013. The property will boast stunning suites and double rooms along with a two-star Michelin chef in its signature restaurant.

Best Chefs America is the inaugural chef's guide to chefs, launching early 2013. Analysts conducted some 5,000+ interviews with chefs nominated by fellow chefs, culinary professionals and food enthusiasts. The results were compiled into a 386-page glossy book, complete with chef listings broken down both geographically and alphabetically, to be updated annually.

Guided by a team of experienced professionals, including Chairman and CEO Robert Hess, former commissioner of the Department of Homeless Services in New York, and President Cara Pace, a well-respected leader in the housing community, Housing Solutions USA provides a range of high-quality housing services. The organization supports the homeless and low-income individuals and families, our nation's veterans and victims of domestic abuse or other special needs.
LH&A BROADENS PRESENCE IN THE SOUTH
The agency has moved to larger offices in Charleston, S.C., and hired a number of new employees under the direction of Senior Vice President and 15-year LH&A veteran Gina Stouffer. "We see the South as an arena of opportunity with its fast-growing population base and delighted to be in the world's favorite city as designated by Condé Nast Traveler magazine," advised President Stephen Hammond who oversees strategic direction for the company.
In addition to an increased presence in Charleston, the agency has opened a satellite office in San Francisco.
# # #

CONTACT:
Cristiana Necea
LOU HAMMOND & ASSOCIATES
Phone: 212-308-8880
E-mail: crisn@lhammond.com
www.louhammond.com