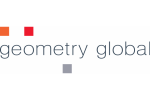 Geometry Global USA,
New York
Follow
Update
636 Eleventh Avenue
New York, New York 10036
United States
Phone: (+1) + 1 212 537 3700
Fax: (+1) + 1 646 607 2433
New Balance - "Urban Dash app" - Geometry Global USA
Urban Dash app
New Balance
New Balance Athletic Shoe, Inc
Geometry Global USA
United States
Urban Dash app
| | |
| --- | --- |
| Product Category | Sportswear |
| Media Type | Interactive |
| Length | 113 Seconds |
Story
In a city that's known for its active lifestyle, we created an experience to mobilize New Yorkers and pay homage to the history of New Balance and running at a new store opening. We broke free from the traditional path-to-purchase funnel by creating one story that seamlessly integrated social and paid media, experiential, digital, promotional, brand and shopper marketing to connect with the target in a way that displays energy and excitement for the brand by creating an interactive mobile game – Urban Dash. The game pitted New Yorkers against one another in a real-time relay race to collect virtual batons. The caveat was that once people grabbed the batons, they had to physically run to the store to redeem them. Daily rewards were given for each baton, returned and whoever collected the most batons received the ultimate prize, a real gold baton worth $20,000! To ensure a broad level of awareness around the opening, media was placed in OOH, print, radio & digital.


Result
Over 1,000 people downloaded the iPhone application. The Urban Dash video received 6MM blogger hits the first day it was launched. Each player averaged 22 miles and over 2 hours of game play. 300 people lined up to enter the store on opening day. Exceeded store launch traffic with over 12K+ visitors per month since Grand Opening. Over 74 MM media impressions & over 55K face-to-face interactions with our street team.