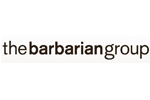 The Barbarian Group,
New York
Follow
Update
11 Beach Street, 10th Floor
New York, New York 10013
United States
Phone: (+1) (212) 343-4215
Fax: (+1) (212) 343-4216
About Us
We make stuff the internet loves.
We've always done it, but today, as the Internet has become the nerve center of global culture and commerce, it's become even more critical to clients.
We always remember that on the other side of all those computers and touchscreens are billions of living, breathing people. That's why we believe in using technology to connect on a human level. Because when people choose whether or not to engage with your brand, making things that they love and not just "like" is the only way to succeed.
Philosophy & Competitive Advantages
It's gonna be awesome.
Network Description
The Barbarian Group is part of Cheil Worldwide network.
Cheil Worldwide is Korea's largest marketing agency and the 16th largest advertising agency in the world, as ranked by Advertising Age. Established in 1973 with headquarters in Seoul, Korea, Cheil has 29 offices in 25 countries with close to 2,100 employees. Cheil offers a full portfolio of marketing communications services including advertising, digital, PR, sports marketing, exhibition and display production, and production of large-scale performance events.