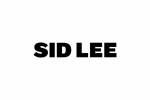 SID LEE TORONTO,
Toronto
Follow
Update
36 Distillery Lane, Suite 500
Toronto, Ontario M5A 3C4
Canada
Number of Employees: 42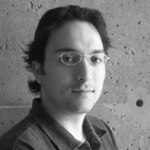 Vito Piazza joined Sid Lee in 1999 just before the .com bubble burst. He noticed Sid Lee was ahead of the curve then as marketing and media behaviour started to change and it has stayed in the lead ever since.
Before starting in the strategy department of Sid Lee, Vito graduated from McGill University with a bachelor's degree in marketing and business and began applying his knowledge in the real world at agencies including Montreal's Palm and Cossette. It wasn't long though, before Sid Lee was calling his name!
Over the last decade, Vito has worked his way from strategy to account leadership and is now a Vice President, Partner and Managing Director of the Toronto office. In 2003 he got an MBA from McGill and spent a lot of time learning every aspect of a business' operations.
Vito believes in the power of simple, clear ideas, but he's also passionate about how you arrive at the idea. He knows a thing or two about matching business strategy with innovative, creative solutions. In a nutshell, he's there from the beginning; he starts a relationship with clients to understand their needs, assembles a team and becomes a liason between client and agency to ensure that trust, anticipation and inspiration guide every interaction.
People pick Sid Lee, Vito thinks, because the culture is different. Sid Lee's business culture and philosophy has been profoundly impacted by its birth in Montreal (a bilingual city) and its tradition of hiring people from all over the world with
multilingual backgrounds. It's easy to say you have a diverse company culture
but its hard to do, says Vito. He knows Sid Lee has a contagious culture
because when clients visit, they offer the same complement: they want to work
for Sid Lee.
In September 2010 Vito moved to Toronto to open Sid Lee's second Canadian office. Although born and raised in Montreal, the move offers an opportunity to work with great clients and discover another multicultural city. His vision for Toronto, one of North America's top five most populous cities, is to continue bringing international-calibre work to international clients.
Something you should know about Vito is that he's incredibly self-sufficient. When he's not working, you might find him playing soccer, squash, taking a run or at home delving into a new carpentry, tiling or gardening project. And yes, he can even cook a delicious tomato sauce from a secret Italian family recipe and has been known to make a few links of spicy sausage. He is dedicated to commercial creativity well beyond the nine to five but also craves the most out of life, whether he's at home or traveling abroad.