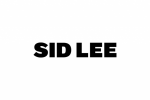 SID LEE AMSTERDAM,
Amsterdam
Follow
Update
Gerard Doustraat 72-75 1072VV
Amsterdam 1072VV
Netherlands
adidas Originals - "House Party" - SID LEE AMSTERDAM
House Party
adidas Originals
adidas
SID LEE AMSTERDAM
United States
Celebrate originality
| | |
| --- | --- |
| Product Category | Apparel, Fashion & Footwear |
| Media Type | Case Study |
| | |
| --- | --- |
| Others | Marie-Eve Chaumont |
Concept
Our communications strategy was simple in that we became storytellers for adidas and their youth customer. The idea behind this notion of storytelling was to constantly, globally and successfully deliver a series of "stories" that would embody the values of fun, self-expression and recognition in a meaningful, tangible and memorable way.
Apart from becoming brand storytellers, we needed to make sure global sneaker youth had a stage where they could express themselves and be heard. This meant leveraging the brand's Facebook fan page so that it was not just a place to showcase upcoming collections but rather a space where the brand and its fans could engage in conversation, develop customized applications and enjoy a more empowering and enriching experience.
Sid Lee also completely redesigned the flagship store concept,
providing a key anchor in the brand story.

Lastly, Sid Lee injected a new tone for the brand that would transform its retro image into a contemporary lifestyle brand. The static and snobbery of fashion-centric imagery was then replaced with action-packed and unexpected fun-themed communication. Today, adidas Originals is embracing and celebrating the individuality of youth in everything they do.
Problem
adidas Originals was known by teens as a retro sneaker brand that was rooted in sport and adopted by the street culture of the '80s. The brand had ridden comfortably on this retro image for some time, but the market started to change and the competition began heating up. Small, up-and-coming niche players were beginning to make their mark on the sneaker culture scene, and their brands were spreading like wildfire throughout the Web. The allure of the heritage brand had suddenly lost its steam.
Result
Originals marketing spend shifted from being predominantly bought media to owned and earned media, and the results were astounding:
• 12% growth in worldwide sales (amid company-wide decline) in 2009
• Growth in Facebook community from 300,000 to over 3.9 million followers
• Campaign viewed and shared more than 5 million times via social channels