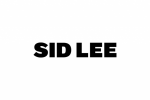 SID LEE AMSTERDAM,
Amsterdam
Follow
Update
Gerard Doustraat 72-75 1072VV
Amsterdam 1072VV
Netherlands
Philosophy & Competitive Advantages
We believe that organizations, individuals and even societies depend more than ever on creativity to flourish. By eliminating boundaries between disciplines, cultures, business and art, we believe diversity is the key to success. More specifically, we think companies that appreciate and master creativity will outperform those that master only productivity or even technology. Our mission as artisans and capable professionals is to help companies recognize and unleash the commercial potential of creativity.