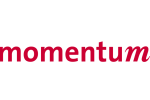 Momentum Worldwide,
New York
250 Hudson Street 2nd Floor
New York, New York 10013
United States
Phone: 646-638-5400
Fax: 646-638-5401
Country Phone Code: 1
N/A - "One Love Japan Tribute "
N/A
| | |
| --- | --- |
| Title | One Love Japan Tribute |
| Agency | Momentum Worldwide |
| Advertiser | N/A |
| Brand | N/A |
| Product Category | Disease Awareness, Support Groups & Associations |
| Campaign Name | Message to Japan |
| Country of Production | United States |
| Media Type | Television & Cinema |
| | |
| --- | --- |
| Creative Director | Benjamin Bailey |
Concept
Momentum created a video message during an offsite management summit to demonstrate its support of Japan. On the last day of the summit, Momentum employees paraded through New Orleans' French Quarter with the Roots of Music marching band in "second line" parade. These traditional New Orleans parades are put on throughout the year to mark big events. The employees carried red and white umbrellas with the word "love" written in different languages to show their unity with Japan. "Disasters like the earthquake remind us how fragile life is ... but it also reaffirms our strength," said Chris Weil, chairman-CEO, Momentum Worldwide, in a statement. "We were especially touched by the children of New Orleans who led this parade. Though they have suffered enormous loss and destruction, their resilience is apparent." This video message is just a small sentiment of our support and unity. We are sending you our love and hope for a brighter future.