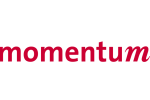 Momentum Worldwide,
New York
250 Hudson Street 2nd Floor
New York, New York 10013
United States
Phone: 646-638-5400
Fax: 646-638-5401
Country Phone Code: 1
US Army NHRA - "U.S. Army NHRA and the Dub Magazine Project"
United States Army
| | |
| --- | --- |
| Title | U.S. Army NHRA and the Dub Magazine Project |
| Agency | Momentum Worldwide |
| Advertiser | United States Army |
| Brand | US Army NHRA |
| Product Category | State Employment, Forces & Police Recruitment |
| Campaign Name | The Dub Magazine Project |
| Country of Production | United States |
| Language | English |
| Media Type | Case Study |
| Length | 352 Seconds |
Story
To connect with avid racing fans hungry for the stories of the people behind the wheel, Momentum, Army and MTV2 co-created a profile of NHRA Top Fuel Drag Racer Antron Brown on MTV2's DUB Magazine Project – as testament to the speed, power, technology and teamwork of the U.S. Army's NHRA motorsports program. The project had humble beginnings and became much more.
The original opportunity included the production and broadcast of a short 90-second profile of U.S. Army driver Antron Brown, but kicked into high gear as aa full five minutes of the episode was eventually dedicated to Antron and the U.S. Army.
The final interview segment included action-packed footage of Antron giving viewers an up-close dose of nitro-powered excitement-from inside both his own 8000hp Top Fuel dragster and a combat-ready Apache helicopter at Fort Knox Kentucky.
A final unscripted bit of integration occurred as the episode aired Sunday, November 11: Antron Brown was making history as the first African American to win a NHRA top-fuel dragster World Championship!