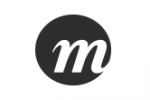 Momentum Worldwide,
New York
Follow
Update
250 Hudson Street 2nd Floor
New York, New York 10013
United States
Phone: (+1) 646-638-5400
Fax: (+1) 646-638-5401
Coke Zero - "Enjoy Everything Island at the Coke Zero 400" - Momentum Worldwide
Enjoy Everything Island at the Coke Zero 400
Coke Zero
Coca-Cola Company
Momentum Worldwide
United States
Coke Zero 400
| | |
| --- | --- |
| Product Category | Soft Drinks, Tonics |
| Date of First Broadcast/Publication | July 6, 2013 |
| Media Type | Promotion & Event |
| Length | 171 Seconds |
Enjoy Everything
Story
We literally created an island on Lake Lloyd at the Daytona Speedway to embody the Coke Zero message and capture race fans attention in a way that couldn't be missed. We expanded our footprint beyond the Midway, engaging with fans throughout the racetrack via activities that earned them exclusive access to Enjoy Everything Island. On the Midway, guys proved their prowess by taking part in larger-than-life games including motorized cooler-racing, human corn hole (wearing an inflatable costume and flinging yourself at a Velcro wall) and flip-cup using garbage cans. Skill was rewarded with a ticket to the Island. At sampling stations, random cups granted people access as well. Brand ambassadors searched the crowd for race fans who embraced the "good side of bad" and rewarded them with access. The Island offered a prime view of the race, that the general population at Daytona had never been offered. The entrance featured a cooling mist and people were immediately offered a refreshing Coke Zero. Guests were pampered with chilled towels, got photos wrestling a (fake) gator, raced remote-controlled speedboats, shot targets with paintballs and got (temporary) tattoos. Sponsored team driver Danica Patrick and the Coke Zero team racers stopped by for meet-and-greets, photos and Q&A sessions. In addition to being promoted throughout the track, via social media, and ambassadors, Coke Zero benefitted from the Orlando FOX affiliate broadcasting live Island shots , exponentially increasing unpaid reach. Fans at home saw the island throughout TNT's broadcast , blimp shots and two segments: a live pre-race intro with NASCAR sportscaster Marty Snider and a taped interview with Danica Patrick.
Concept
Coke Zero is seen as "diet soda" – a category men don't gravitate towards – and our challenge was to position the brand as an action-oriented drink men could enjoy. Plus: Any solution needed to fit into Coke Zero's national campaign, "It's Not Your Fault… Enjoy Everything." Coke Zero is title sponsor of the Coke Zero 400 in Daytona Beach, , meaning increased pressure to deliver an exceptional experience on-site. The cacophony of brands on-hand at any NASCAR race makes it more of a challenge to stand out. Our objective was to drive trial and engagement with an experience that would drive home the Coke Zero ethos to the target audience (men 19-34).
Problem
Guys don't see themselves as "diet" soda drinkers. And in the over-saturated environment of NASCAR, Coke needed to physically separate themselves from the crowd to gain the attention needed to impact perceptions. Lake Lloyd, in the middle of the track, was prime real estate that had only been used once before, in a very limited capacity. We shifted focus from mass sampling, as in previous years, toward meaningful interaction with the target.Our strategy was to build a completely different way to create memorable experiences for fans, changing perceptions of Coke Zero.
Result
We built an activation that embodied Coke Zero's core creative idea of "Enjoy Everything." By being brand-centric vs. property-centric, we broke through the clutter and became buzz-worthy, leading to extended coverage (Maxim magazine, the local Fox affiliate, TNT and more) during and after the race.