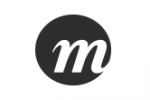 Momentum Worldwide,
New York
Follow
Update
250 Hudson Street 2nd Floor
New York, New York 10013
United States
Phone: 646-638-5400
Fax: 646-638-5401
About Us
Momentum Worldwide's marketing approach values authentic storytelling and true engagement above all else. To do this we create Phygital "total brand experiences" for the best brands with the brightest talents in events, sponsorships, promotions, strategy, advertising, shopper marketing, music, entertainment, social media, content, design and beyond to co-create stories worth sharing. Part of the Interpublic Group of Companies (NYSE:IPG), we operate in over 50 countries for partners including American Express, Coca-Cola, Kraft, Microsoft, William Grant & Sons, Subway and many more.
Follow Us!
Momentum on Facebook

Momentum on LinkedIn
Philosophy & Competitive Advantages
At Momentum, we believe that modern consumers are "connected protagonists." They are the heroes of their own stories and, thanks to technology, they now have access to an audience of unprecedented size. This presents brands with powerful new opportunities for growth, if brands give consumers the currency to create and share better stories. That currency is content — be it entertainment, connection, experience or information — as long as it is created with the understanding that we live in a Phygital world, where the physical and digital parts of our lives are one and the same.
We believe that only through co-creating currency with brands and people — instead of for people — can you guarantee authentic engagements that consumers value and want to share.
Momentum provides to marketers — in thought and action — the ideas that engage the connected protagonist to build value for brands and people.
Network Description
Momentum Worldwide collaborates globally to deliver solutions in over 50 countries for our partners including American Express, Coca-Cola, Microsoft, Kraft, William Grant & Sons, Subway and many more.
In 2011, we created Momentum Entertainment Group (MEG), the entertainment unit of Momentum Worldwide, to forge extensive ties with Hollywood creative communities and become the driving force behind high quality content and productions – aligning talent, brands and ideas with distributors to create world-class entertainment properties. MEG hit the ground running with projects in production and development across scripted, drama and comedy as well as digital content and alternative programming. MEG currently has offices in Hollywood, New York, New Orleans and London.
In August 2012, Momentum acquired design consultancy ChaseDesign and their subsidiary 10Red Design. ChaseDesign is one of the original design consulting firms in the U.S., with a 54-year legacy of providing specialized design services to an elite core of Fortune 100 clients. With this partnership, Momentum created a world-class, comprehensive shopper marketing offering – with global resources and talent encompassing shopper research, behavior-based retailing technology and e-commerce across out-of-store, in-store and point-of-purchase – poised to lead in the booming shopper marketing sector.
Momentum Sports, a new division in Brazil, has launched, creating a new vision for sports marketing that is completely fan-centric. With Sports Icon Emerson Fittipaldi, it will strategically drive ground-breaking ideas for clients and create programs built around the sports fan of today and tomorrow.
Local Representation
Momentum Worldwide is part of the McCann Worldgroup- the world's largest marketing communications network, housed within the Interpublic Group [NYSE:IPG].
Trade Organizations
Women in Communications
The Association of Advertising & Marketing Professionals
Retail Advertising and Marketing Association (RAMA)
Public Relations Society of America (PRSA)
Point Of Purchase Advertising International Europe (POPAI Europe)
International Association of Business Communications (IABC)
International Advertising Association (IAA)
In Store Marketing Institute
Cannes Media Lions
Association of Promotion Marketing Agencies Worldwide (APMA)
Association for Interactive Marketing
American Advertising Federation (AAF)
Advertising Week (AW)