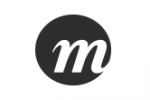 Momentum Worldwide,
New York
Follow
Update
250 Hudson Street 2nd Floor
New York, New York 10013
United States
Phone: 646-638-5400
Fax: 646-638-5401
4A's Board Announced: Momentum CEO Chris Weil Elected Chairman
June 14, 2012
2012-2013 4A'S BOARD OF DIRECTORS ANNOUNCED
Momentum Worldwide's Chris Weil Elected Chairman
New York, June 14, 2012—The 4A's today announced the 2012-2013 Board of Directors and Board Officers following its Board of Directors' meeting in Chicago. The officers, directors-at-large and regional representatives make up a 27-member Board that represents agencies of varying sizes throughout the United States.
Chris Weil, Chairman and CEO, Momentum Worldwide, is the new board chair elected to a two-year term. For the past year, he has served a one-year term as vice-chairman along with CP+B chairman Chuck Porter, chairman, who concludes his two-year chairmanship and now serves as immediate past chair for one year. Mr. Weil had also served as 4A's Director-at-Large for three years.
"I could not be more honored and thrilled to accept the role of 4A's chairman, at what is without a doubt the most exciting time for anyone to be a part of this business," said Weil. "If you really look at the most exciting parts of the world right now – the exponential growth of technology, the personal behaviors and communities that are shifting every day, the ways new brand relationships are empowering positive change – you see that our industry is at the center, as the perfect place for creative ideas and thinkers who want to build what's next."
Sharon Napier, CEO, Partners + Napier, continues her two-year term as 4A's Board of Directors' secretary-treasurer until 2013.
"The 4A's will be very well served by the industry representation and thought leadership we have on our new board," said Nancy Hill, President-CEO, 4A's. "I look forward to working with Chris and the other board members over the next year to advance the work we do on behalf of all our members."
4A's Directors-at-Large
Directors-at-large on the 4A's Board serving through 2015 are:
● Andrew Benett, Global Chief Executive Officer, Arnold Worldwide and Chief Strategy Officer, Havas Worldwide
● Lisa Donohue, CEO, Starcom Worldwide/Chicago
● David Sable, Global CEO, Young & Rubicam
Directors-at-large on the 4A's Board serving through 2013 are:
● Scott Hagedorn, CEO, Annalect
● Bill Koenigsberg, President /CEO, Horizon Media
● Eric Mower, Chairman & CEO, Eric Mower & Associates
● Susan Credle, Chief Creative Officer, Leo Burnett USA
Directors-at-large on the 4A's Board who will serve through 2014 are:
● David Eastman, Worldwide Digital Director & CEO, JWT North America
● Rob Norman, CEO, N.A., GroupM North America
● Troy Ruhanen, Chairman & CEO, The Americas, BBDO,
● Linda Sawyer, Chief Executive Officer, N.A., Deutsch, a Lowe & Partners Company
4A's Regional Directors
Eastern Region Directors:
● Bryan Wiener, Chief Executive Officer, 360i, LLC
● Linda Rosanio, Chairman/CEO, The Star Group
● Andrew Graff, CEO, Allen & Gerritsen
Central Region Directors:
● Ron Bess, COO, Euro USA
● Christine Fruechte, President & CEO, Colle + McVoy
● Steve Swanson, Managing Director, Engauge/Columbus
Southern Region Directors
● Brad W. Brinegar, Chairman & CEO, McKinney
● Eugene M. Faison, Jr., Chairman & CEO, Equals Three Communications
● Bruce Kelley, Vice Chairman, The Martin Agency
Western Region Directors:
● Greg Stern, CEO, Butler, Shine, Stern & Partners
● Jo Muse, Chairman & CEO, Muse Communications
● Eric Johnson, President, Ignited
About the 4A's
The 4A's is the national trade association of the advertising agency business. Its membership comprises virtually all of the large, multinational agencies and hundreds of small and mid-sized agencies from across the country. The 1,200 member agency offices served by the 4A's employ 65,000 people; offer a wide range of marketing communications services, and place 80 percent of all national advertising. The management-oriented association founded in 1917 helps its members build their businesses, and acts as the industry's spokesperson with government, media, and the public sector. For more information, visit the 4A's Web site at www.aaaa.org.
Contact:
Kathleen Ruane
DiGennaro Communications
212-966-9525