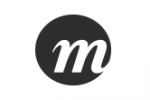 Momentum Worldwide,
New York
Follow
Update
250 Hudson Street 2nd Floor
New York, New York 10013
United States
Phone: 646-638-5400
Fax: 646-638-5401
MOMENTUM HELPS REBUILD JAPAN PIXEL BY PIXEL
April 25, 2011
MOMENTUM HELPS REBUILD JAPAN PIXEL BY PIXEL
Agency Raises Funds and Sends a Special Message of Love and Hope
FOR IMMEDIATE RELEASE
NEW YORK, NY (APRIL 25, 2011) – Japan remains in crisis after the devastating earthquake and a number of charities have set up appeals. One of those organizations is Just Giving, a non-profit that is distributing funds to those providing relief and emergency services to victims including the International Medical Corps, Save the Children, among others.
One of the corporate values at Momentum Worldwide is to "give back" by donating time and resources to charity. In that spirit, Momentum London created something extraordinary to help Japan: an online giving site called: Rebuild Japan Pixel by Pixel. This is the result: http://www.rebuildjapanpixelbypixel.com/
The goal is to raise $25,000 USD towards the Just Giving Japan fund. Site visitors can buy a pixel for just £2 to help with the fundraising effort. Using social media, Momentum Worldwide is encouraging others to buy a pixel and then 'tweet,' 'share,' 'like' and help to spread the word.
Momentum Worldwide also recently created a video message tribute during an off-site management summit as a sentiment of unity to those in Japan. On the last day of the summit, Momentum employees were led through the streets of the French Quarter of New Orleans by The Roots of Music marching band in a traditional New Orleans "second line." Second line parades are put on throughout the year when a monumental event has occurred. Employees carried red and white umbrellas, each with the word "LOVE" written in a different language to pledge support for Japan.
"Disasters like the earthquake remind us how fragile life is…but it also reaffirms our strength," said Chris Weil, Chairman and CEO of Momentum Worldwide. "We were especially touched by the children of New Orleans who led this parade. Though they have suffered enormous loss and destruction, their resilience is apparent. It is simply incredible to see them passionately carry on the musical tradition that makes The Big Easy so extraordinary."
ABOUT MOMENTUM WORLDWIDE
Momentum Worldwide is the first and only marketing agency for the Phygital™ world. We create ideas that extend brand engagement with consumers through the interplay of experiences in both the physical and digital spaces – in the Phygital™ space, where they live today. While the heritage of Momentum is built on live events and sponsorships, our expertise spans across the marketing spectrum and we are truly discipline agnostic. We collaborate globally to deliver our best Phygital™ solutions in over 50 countries for our partners including American Express, Anheuser-Busch InBev, Coca-Cola, Nestle, Microsoft, Kraft, William Grant & Sons and Subway.
# # #
For further information contact:
Adrienne Scordato +1 212 367 4515 or adrienne.scordato@momentumww.com