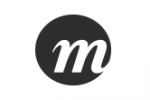 Momentum Worldwide,
New York
Follow
Update
250 Hudson Street 2nd Floor
New York, New York 10013
United States
Phone: 646-638-5400
Fax: 646-638-5401
COMMUNICATIONS EXPERT ADRIENNE SCORDATO JOINS MOMENTUM WORLDWIDE
March 10, 2011
COMMUNICATIONS EXPERT ADRIENNE SCORDATO
JOINS MOMENTUM WORLDWIDE
NEW YORK (March 10, 2011) – Momentum Worldwide Chairman and CEO Chris Weil today announced that the agency has hired communications expert Adrienne Scordato as VP, Director of Global Communications, replacing Stephanie Rudnick.
Scordato will be spearheading all marketing communications across the company's global network, dually reporting to Weil and Kevin McNulty, Chief Marketing Officer.
"Momentum Worldwide has undergone profound transformation over the last few years by adding stellar talent, leading edge clients and new service offerings to our arsenal," said Weil. "Adrienne is a proven industry expert in promoting agency brands in the marketplace and we know she will add significant value to our company."
McNulty added: "Adrienne's experience orchestrating internal and external communications programs and handling media relationships will have an immediate impact on how we market our agency. Additionally, she shares our passion for being the best, doing great work and giving back philanthropically."
Prior to joining Momentum Worldwide, Scordato handled all public relations and corporate communications initiatives for digital shop T3. Before joining T3, she was Vice President, Director of Corporate Communications for Aegis Media North America (AMNA), where she led all communications efforts for AMNA and many of its company units including Isobar and Carat. Scordato's previous work includes leading communications for Susan G. Komen for the Cure in New York. She has also worked for global search firm, Gundersen Partners, and began her career at Interpublic Group's Bozell Worldwide (which closed its doors several years ago).
Scordato is a member of the Board of Directors of the NY Chapter of the Leukemia & Lymphoma Society and lives in New York City.
ABOUT MOMENTUM WORLDWIDE
Momentum Worldwide is the first and only marketing agency for the Phygital™ world. We create ideas that extend brand engagement with consumers through the interplay of experiences in both the physical and digital spaces – in the Phygital space, where they live today. While the heritage of Momentum is built on live events and sponsorships, our expertise spans across the marketing spectrum and we are truly discipline agnostic. We collaborate globally to deliver our best Phygital™ solutions in over 50 countries for our partners including American Express, Anheuser-Busch InBev, Coca-Cola, Nestle, Microsoft, Kraft, William Grant & Sons and Subway.
Links:
WEBSITE: www.momentumww.com
For further information contact: Hillary Vigdor, Global Marketing Associate
212.367.4511