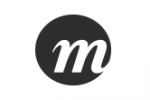 Momentum Worldwide,
New York
Follow
Update
250 Hudson Street 2nd Floor
New York, New York 10013
United States
Phone: 646-638-5400
Fax: 646-638-5401
Launch of Momentum Entertainment Group (MEG)
June 27, 2011
MOMENTUM WORLDWIDE EXPANDS ITS ENTERTAINMENT BUSINESS WITH THE LAUNCH OF MOMENTUM ENTERTAINMENT GROUP
Media and Entertainment Veteran Steven Marrs Leads the First Future-Generation Content Studio of its Kind
For Immediate Release
NEW YORK/HOLLYWOOD/NEW ORLEANS (June 27, 2011)—Momentum Worldwide announced today that it has launched Momentum Entertainment Group (MEG), the first agency-led future generation content studio.
MEG is set to capitalize on Momentum's existing marketing expertise to forge closer ties with the Hollywood development and creative communities by providing unique financing models while connecting talent, brands, and ideas with distributors to create world class entertainment properties. With tri-coastal offices in Hollywood, New Orleans, and New York, MEG is the only content studio directly connected to a global marketing agency.
Momentum Entertainment Group will initially be comprised of three divisions; Momentum Entertainment, Artist & Brand and Branded Pictures.  Each of these divisions will offer specialized capabilities that complement the overall mission of the company.  MEG is led by President Steven Marrs, who reports to Momentum Worldwide Chairman and CEO Chris Weil. This move continues Momentum Worldwide's growth in the entertainment space. PMK*BNC will remain its own unit within Momentum Worldwide, but will work along with MEG, to deliver solutions for clients across multiple channels. 
An accomplished media and entertainment executive, Marrs has been recognized as a pioneer in both the digital and branded entertainment industries.  Marrs brings to MEG his vast experience along with the production company he founded, Branded Pictures, which will now formally become a division of Momentum Entertainment Group.  Marrs and Branded Pictures created, produced and distributed programming across multiple platforms in markets around the world such as: "The World Music Awards," "America's Party New Year's Eve Celebration,"  "Christmas from Central Park,"  "Anatomy of a Socially Awkward Situation" (Digital Series), among many others, working with broadcast networks such as ABC, CBS, CW, FOX and NBC.  Prior to creating Branded Pictures, Marrs was the co-founder of Tribal DDB Worldwide, where he was responsible for building a worldwide network of 30 offices in 21 countries, working with Fortune 500 clients.  Earlier, Marrs served as a founding partner of Blue Marble ACG, one of the first interactive agencies.
-MORE-
Page 2 - MOMENTUM WORLDWIDE EXPANDS ITS ENTERTAINMENT BUSINESS
"We modeled ourselves after the original premise of the United Artist Studio—bringing great creative talent from various facets of entertainment together under one roof and providing a structure and ownership model to bring great programming to life," said Marrs. "In creating Momentum Entertainment Group, we are building an innovative way of providing the Hollywood creative community with unique financing and packaging models to connect with broadcasters and brands worldwide. It's never been done on this scale and we could not be any more excited about launching this venture with one of the pre-eminent global marketing agencies."
"To ensure our path to grow, we are continuously looking at the Momentum business, client needs and what we need to do to hold our leadership position as one of the most innovative idea shops around the globe, " said Weil. "Momentum Entertainment Group compliments the natural evolution of our entertainment service offering and builds upon our foothold in Hollywood.  With over 65 films produced in New Orleans last year, we believe this city is destined to explode with the creation of even more entertainment properties, and we are especially excited to be in business there."
Joining Marrs on the MEG management team is Chuck Dalaklis who will serve as Senior Vice President, Alternative Programming & Development for Momentum Entertainment.  Dalaklis, former President and CEO of Dalaklis Media Enterprises (DME), brings 20 years of award-winning creative program development and production experience as well as DME into the MEG fold. Viewed as an industry visionary in the non-scripted world, he is the force behind such hit TV shows, specials and events including the Cartoon Network hit "Dude What Would Happen", Lifetime's "Merge," and CBS' Survivor spinoff special, "Rob and Amber Get Married." Additionally, Dalaklis has produced multiple series for CBS, The Cartoon Network, E!, LOGO, Travel Channel, Lifetime, MTV, VH1, USA Networks and TLC.
To further support the MEG offering, the Artist & Brand team of Lori Sale, Jean Kwolek, Todd Waks and Jason Pinyan join to create one of the most powerful and robust entertainment packaging businesses.  The group will be led by Managing Partner Lori Sale. Prior to the creation of Artist & Brand (A&B) Sale held marketing positions in some of the entertainment industry's most-prominent companies. She worked with the Artist Marketing division at Paradigm Talent Agency in Los Angeles, leading marketing, rebranding and sponsorship for Paradigm actors, musicians and producers across film, television and music. Sale also created the Global Branded Entertainment division for International Creative Management (ICM), working with such artists as Beyoncé, Angelica Huston, and Christina Ricci. At Miramax Films and The Weinstein Company, she launched "Project Runway" and the SPY Kids franchise. Lori has been recognized as one of the Hollywood's most powerful woman by Variety and The Hollywood Reporter.
Momentum Entertainment will lead all of Momentum Entertainment Group's content development, packaging and distribution for multi-platform broadcast and live events in a variety of formats including reality, comedy and drama.  Momentum Entertainment Group has strong relationships with writers, directors, producers and celebrities and major networks. These industry ties allow the division to produce stellar programming and distribute it around the world. 
-MORE-
Page 3 - MOMENTUM WORLDWIDE EXPANDS ITS ENTERTAINMENT BUSINESS
Artist & Brand will be responsible for celebrity and music talent brokerage that works on behalf of talent to identify, negotiate and contract opportunities in advertising and sponsorship as well as sponsorship sales of originally created properties.  Branded Pictures will provide a full range of in-house production capabilities for broadcast and digital programming. The team has content-specific experts in all genres including scripted drama, comedy, sports and reality along with strong ties to writers and talent.
ABOUT MOMENTUM ENTERTAINMENT GROUP
Momentum Entertainment Group is a future generation content studio where ideas are brought to life by connecting talent, brand, and ideas with distributors to deliver unparalleled content experiences globally. Led by Steven Marrs, MEG has offices in Hollywood, New Orleans and New York and is comprised of three divisions: Momentum Entertainment; Artist & Brand and Branded Pictures
ABOUT MOMENTUM WORLDWIDE
Momentum Worldwide is a leading ideas agency with expertise across the marketing spectrum.  Our philosophy:  Today there is no wall between the physical and digital worlds.  What happens in one creates an echo in the other.  We call this The Phygital World, it is where modern consumers live and it is at the heart of everything we do.  With this in mind, we make the digital world tangible and the physical world limitless.  In doing so we add a new layer, a Phygital dimension, that creates greater value and engagement for our clients and consumers.  We collaborate globally to deliver our best Phygital™ solutions in over 50 countries for our partners including American Express, Anheuser-Busch InBev, Coca-Cola, Nestle, Microsoft, Kraft, William Grant & Sons and Subway, among others. 
#  #  #
Links:
WEBSITE: www.momentumww.com
For further information contact:
Momentum Worldwide:               Adrienne Scordato
+1 212 367 4515 
adrienne.scordato@momentumww.com