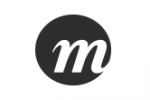 Momentum Worldwide,
New York
Follow
Update
250 Hudson Street 2nd Floor
New York, New York 10013
United States
Phone: 646-638-5400
Fax: 646-638-5401
Momentum Worldwide Names New Shopper and Strategy Leadership
October 21, 2013
Momentum Worldwide Names New Shopper and Strategy Leadership
Laura Moser as SVP/Shopper Marketing Practice Lead, NA

Elena Klau as SVP/Director of Strategy & Insights, NA

NEW YORK – October 21, 2013 – Momentum Worldwide has named new leads for two of its core agency disciplines for North America: Laura Moser joins as SVP/Shopper Marketing Practice Lead; and Elena Klau is promoted to SVP/Director of Strategy & Insights. Moser is based in Chicago, and Klau in New York. Both are members of Momentum Worldwide's North American leadership team, reporting to Executive Vice President/Regional Director, North America Donnalyn Smith.

Laura Moser: SVP/Shopper Marketing Practice Lead, NA

Moser is responsible for further building Momentum's shopper marketing practice across CPG and retail clients – fortifying the agency's leadership in adding value to the shopper experience for brands and people. She also connects with global counterparts in supporting a multi-region shopper marketing client base. Moser has 20+ years' experience in consumer and shopper activation and behavioral planning across national promotion, digital integration, retail collaborative planning and event/sponsorship.

Moser recently co-created the industry's first book sharing perspective on Global Best Practices in Shopper Marketing with The Coca-Cola Company, Unilever, Geometry Global and The Path to Purchase Institute. Prior, as Executive Director, Shopper Marketing for G2, she was responsible for the creation of proprietary retail strategy tools, developing a new insights and strategy group as well as overseeing shopper marketing best practices and strategy for clients across their Chicago and New York offices. Her background also includes leading the P&G team at IPG's Draft and transitioning that business to Marketing Drive, as General Manager, where she was instrumental in securing the entire Gillette portfolio.

Elena Klau: SVP/Director of Strategy & Insights, NA

In her newly created role, Klau unites all agency talent across strategy, measurement and analytics as one seamless North American center of excellence – sharing insights and resources for the improvement of all client business, and for continued contributions to the agency's business growth. Since joining Momentum in 2011, Elena has worked on clients including UPS and American Express to co-create and launch a range of proprietary tools in the fields of social media, event measurement and property scorecards.

Joining Momentum in 2011 with 10+ years of market and academic research experience, Elena delivers qualitative and quantitative marketing research, and specializes in measurement and analytics across events, sponsorships, promotions and shopper marketing. Previously, at Kaleidoscope in support of General Motors, she helped develop an unprecedented predictive modeling ROI platform for sponsorships.

###
ABOUT MOMENTUM WORLDWIDE
Momentum Worldwide (www.momentumww.com) is in the business of co-creating. We co-create with brands and people — instead of for people — to entertain, to connect, to inform, and to provide experiences that are worth sharing. We partner the world's best brands with the brightest talents on events, sponsorships, promotions, strategy, advertising, shopper marketing, music, entertainment, social media, content, design and beyond. Our marketing approach values authentic stories and engagements above all else. Part of the Interpublic Group of Companies (NYSE:IPG), we operate in over 50 countries for partners including American Express, Coca-Cola, Kraft, Microsoft, William Grant & Sons, Subway and many more.
Contact: Graham Nolan
VP, Marketing Communications, North America
Momentum Worldwide
+1 212 367 4515 graham.nolan@momentumww.com