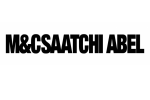 M&C Saatchi Abel,
Cape Town & Johannesburg
Follow
Update
Cape Town Media Quarter, 5th Floor Cnr Somerset Road & De Smidt Street. De Waterkant Cape Town 8001 Johannesburg Block D, Unit 1 152 Ann Crescent Sandton Gauteng 2196
Cape Town & Johannesburg
South Africa
Phone: CPT: 021 421 1024 / JHB:011 263 3900
Fax: CPT: 021 418 5680 / JHB: 0866 364 4553
Dementia - "Remember Me Not" - M&C Saatchi Abel
Remember Me Not
Dementia
Dementia SA
M&C Saatchi Abel
South Africa
Remember Me Not
More Information
http://www.dementiasa.org/
Date of First Broadcast/Publication
2012
Media Type
Case Study
Length
134 Seconds
Awards
Bookmarks, 2012 (Bronze) for Microsites
Bookmarks, 2012 (Bronze) for Social Media Campaign
Assegai Awards, 2011 (Silver) for Craft Awards - Copy

Story
Dementia is a difficult disease to understand for those who have it and for those who don't. To help people understand, we created an app that uses the viewer's personal Facebook information to create a unique viewing experience. Create your own at www.remembermenot.com – and get an insight into what it feels like to have this irreversible disease.