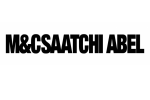 M&C Saatchi Abel,
Cape Town & Johannesburg
Follow
Update
Media Quarter, 5th Floor Cnr Somerset Road & De Smit Street. De Waterkant Cape Town 8005 Johannesburg Block D, Unit 1 152 Ann Crescent Sandton Gauteng 2196
Cape Town & Johannesburg
South Africa
Phone: (+27) CPT: 021 421 1024 / JHB:011 263 3900
Fax: (+27) CPT: 021 418 5680 / JHB: 0866 364 4553
About Us
We are a federation of entrepreneurs who like and believe in one another. We gravitate around a single rallying call: to grow our client's business through powerful ideas. Their trust is our most important asset. Our colours are specifically Black and White. It's how we are. Clear, unambiguous, honest and measurable. We respect and live transformation. We respect and trust each other. We fight hard for great work. We despise politics and strongly advocate leaving egos at the door.
Philosophy & Competitive Advantages
Our Agency is founded on the principal of Brutal Simplicity of Thought. We believe that simple messages enter the brain quicker and stay there longer. It is at the heart of everything we do. Our single minded focus is to grow our client's top line and market share measurably through a team of world-class talent delivering brilliant and imaginative work, irrespective of channel
Network Description
M&C Saatchi PLC http://www.mcsaatchi.com/
Local Representation
M&C Saatchi Abel JHB and C.T. Tel JHB: +27 (0) 11 263 3900 Tel C.T. +27 (0)21 421 1024
Email: info@mcsaatchiabel.co.za Website: www.mcsaatchiabel.co.za