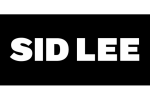 SID LEE WORLDWIDE INC. Headquarter,
Montreal
Follow
Update
75 Queen Suite 1400
Montreal, Quebec H3C2N6
Canada
Phone: 514-282-2200
Fax: 514-282-0499
adidas - "adidas all in" - SID LEE WORLDWIDE INC. Headquarter
adidas all in
adidas
adidas
SID LEE WORLDWIDE INC. Headquarter
United States
All in
| | |
| --- | --- |
| Product Category | Sportswear |
| Date of First Broadcast/Publication | January 3, 2011 |
| Media Type | Television & Cinema |
Concept
In 2011, the world was introduced to the new voice of adidas as they bundled their sport, street and style brands under one unifying flag. To make it happen, Sid Lee crafted 'adidas is all in', a story of unbridled passion and intensity.
The five month production schedule had our team hopping continents, bottling passion in hundreds of hours of footage, and making sure authenticity shone through in everything we collected.
Leading up to the launch, intense five-second clips stunned the public and teased of the adidas to come.
Finally, the big day. Fans around the world caught our epic minute-long anthem spot as adidas committed full force across all media. A two-minute director's edit lived in a completely organic navigation experience. The whole thing was seamlessly integrated with a whole catalogue of additional passion stories from each of adidas' sport, street and style divisions.
The first 24 hours saw adidas as YouTube's single most viewed channel, with over 400,000 new facebook fans recruited.
Momentum built as digital taste-makers broadcast the "all in" battle cry and our celeb partners added to the fever through personal twitter and facebook channels.
Wild-postings introduced the "all" device to the street, and in-store retail spaces were transformed to reinforce the all new "adidas is all in" messaging.
The campaign kept evolving in the weeks and months following launch. Web shorts expanded to explore the anthem's sub-stories, giving us another opportunity to demonstrate how adidas goes all in. Each synched up with ongoing region-specific promotions, products and activations, allowing the all in campaign to unfold across the globe and for years to come.