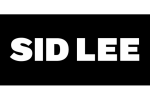 SID LEE WORLDWIDE INC. Headquarter,
Montreal
Follow
Update
75 Queen Suite 1400
Montreal, Quebec H3C2N6
Canada
Phone: 514-282-2200
Fax: 514-282-0499
Number of Employees: 650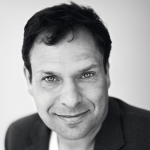 Bertrand Cesvet
Chairman, Senior Partner
Phone: 514 282 2200
bcesvet@sidlee.com
For the past 10 years, Bertrand Cesvet has been both Chairman of the Board and Chief Strategist at Sid Lee. He utilizes his strategic insight and creative experience for marketing and communications projects for prestigious brands including adidas, Red Bull, Cirque du Soleil and MGM Mirage.
Before joining Sid Lee, Bertrand was a business and marketing strategy consultant at Mercer Consulting. He counseled C-suite executives at a broad array of international Fortune 500 players. He also spent the first 10 years of his career in the CPG industry as a marketing director at the leading Canadian juice manufacturer and at L'Oréal.
Bertrand and his team developed a strategic approach which has been transformed into a book titled: "Conversational Capital: How to Create Stuff People Love to Talk About", published by the Financial Times Press. The book stresses the importance of creating rich consumer experiences to ensure brand success through word-of-mouth. For Bertrand, communication begins with the product itself. So while many wonder how wordof- mouth is propagated, Bertrand focuses on giving rise to word-of-mouth to begin with.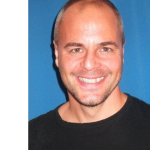 Yanik Deschenes
VP Global Communications and Business Partnerships
Phone: 1 514 282 2200 ext 440
ydeschenes@sidlee.com
MONTREAL
Contact for
- New Business
- Public Relations
I am the VP Global Communications & Business partnerships at Sid Lee, which has been named "Agency of the Year" and one of the most performing agencies in the world according to Forbes. Co-owned by Cirque du Soleil, we have work with internationally recognized brands such as adidas, Cirque du Soleil and ABSOLUT VODKA.