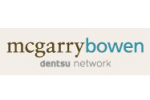 515 North State Street 29th Floor
Chicago, Illinois 60654
United States
Philosophy & Competitive Advantages
The core of our culture and approach to business is synergy and collaboration—the power of we. Our identity represents that integration, and how we work.
Network Description
We serve our clients from offices in New York, Chicago, London, Düsseldorf, and Shanghai. Passionate about building brands in diverse categories, we handle accounts of all sizes, from local to global, crossing all communications channels.
As an independently operating member of the Dentsu Network since 2008, we have the flexibility to tap into resources across 49 cities in 27 countries, helping clients reach every potential consumer at every potential touchpoint across the globe.