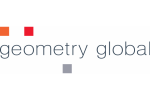 Geometry Global Latin America,
Buenos Aires
Follow
Update
Arevalo 1880 - (1414) - C.A.B.A.
Buenos Aires
Argentina
Phone: (+54) 11 4779 4300
Sérgio Brandão
Chief Executive Officer, Brazil
MORUMBI, SAO PAULO
Sérgio Brandão is CEO of Geometry Global Brazil and is based in São Paulo. Sérgio will be responsible for driving communication and activation capabilities within the Brazilian market. Previously, Sérgio was CEO and President of G2 Brazil.

Rubens Stephan Junior
President, Marketdata
BROOKLIN, SAO PAULO
Rubens Stephan Junior is President of Geometry Global's Marketdata and is based in São Paulo. Marketdata is responsible for the operation of Data, Analytics, and CRM. By unlocking the power of customer data, Marketdata maximizes the efficiency of Geometry Global's products and services.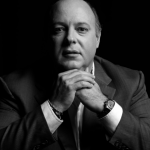 German Yunes
Chief Executive Officer, Latin America
BUENOS AIRES
German Yunes is CEO of all Latin American operations, excluding Brazil, and is based in Buenos Aires. German is responsible for driving growth of Geometry Global's operations in Latin America. He will also maintain his current responsibilities as CEO of Ogilvy & Mather Latina South.