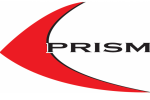 Prism Communications Ltd.,
Kingston
Follow
Update
48 Constant Spring Road
Kingston Kingston 10
Jamaica
Phone: 876.754.6672
Fax: 876.754.6673
Philosophy & Competitive Advantages
Our tagline, Bringing Drama To Life, sums up what we are about.
Our philosophy derives from the precept that 'There is no box'.
Network Description
We are a part of Worldwide Partners Inc which is the largest network of independent advertising agencies with 91 agencies in 57 Countries, grossing $3.9 billion in billings.
Worldwide partners is also the 10th largest network, overall.
Trade Organizations
World Wide Partners