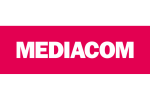 MediaCom Latin America,
Buenos Aires
Follow
Update
Charcas 5051
Buenos Aires C1425BOC
Argentina
Phone: (+54) 11 4129 2800
Fax: (+54) 11 4129 2801
Argo - "Warner Brothers Pictures Argo – Miami 2012" - MediaCom Latin America
Warner Brothers Pictures Argo – Miami 2012
Argo
Warner Brothers Pictures
MediaCom Latin America
United States
Momentos en la Historia
| | |
| --- | --- |
| Product Category | Cinema Production |
| Media Type | Case Study |
| Length | 30 Seconds |
| | |
| --- | --- |
| Account Director | Yanneli Seoane |
| Partner | Jose Mangas |
| Account Executive | Angie Yanes |
| Digital Director | Moses Robles |
| Digital Manager | Marisol Pulido |
Story
To overcome the Latin American dis-interest for the typical North American History movies, Argo had to showcase to the potential targets its extraordinary story.
The History Channel created a franchise, still running, for Argo. This editorial mini-section provides a brief background to relevant historical events, such as is the case for the launch of a new movie such as Argo.
That allowed to break the competition clutter and showcase Argo's strengths in a seamless way to the editorial context.
Argo has so far delivered 60% better box office than similar movies .
Problem
The Theatrical Movies industry has a need to drive high film awareness in a short time span, and on an oversaturated category. When Argo was about to be launched, it had to face stiff competition from larger competitive budget, and a relatively lower key launch, and of a genre which does not work well in Latin America. There was a need to show consumers why Argo wasn't the standard American History epic with less activity, yet with stronger and clearer message.
Result
Together with cable channel History Channel, we identified a key synergy between Warner historical movies and the channel. History developed a brand new mini-section as content within their programming: Un momento en la historia A Moment in History.
The ad hoc created "Moments in History" franchise consisted on a mini section of 90s and digital microsite presence on the channels website.
This mini-section takes advantage of the momentum created around the launch of new movies to provide the historical background on it (mostly with actual footage or documents from the time), only linking it to the just released movie at the very end of the show.
The movie has so far been a success in Latin America (still running) and has reached Box office figures of 7.5mn tickets in 10 countries (up to January 2013)
To ascertain the success of the movie we can compare it to J Edgar. It was equally an American 20th Century Historical Drama, with also A list Hollywood talent (Clint Eastwood on direction & Leo DiCaprio as the main actor). Both movies had Award season options and positive reviews. And finally, from a marketing POV both had a similar level of investment.
Up to date, Argo has achieved 64% increase in box office tickets vs. J Edgar
Further historical background is provided in the digital section of the show on the channel's website
The programme aired on key placements through the week ahead to the launch, and had plenty of traffic drivers to take consumers to the site online, which remained life for one month.