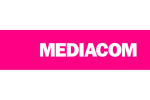 MediaCom Latin America,
Buenos Aires
Follow
Update
Charcas 5051
Buenos Aires C1425BOC
Argentina
Phone: (+54) 11 4129 2800
Fax: (+54) 11 4129 2801
About Us
MediaCom offers the best mix between fitness / local capacity and the skills and experience gained in the management of global / regional brands.
That is why we guarantee the best consistency and high product level in every market and in every client, according to their needs.
Belonging to WPP gives us access to a wide network of key partners with which to generate better agreements to widen our services offer to our clients.
On the other hand, being part of GroupM (WPP's media parent group) which is the largest in the field in the world, gives us the most competitive negotiation power in every market.
Philosophy & Competitive Advantages
At MediaCom we understand the wide range of challenges that advertisers face in the ever changing media and consumer landscape. Leveraging talent and our proprietary tools, we help our customers achieve their goals.
Our approach "People First, Better Results"
Network Description
The MediaCom network comprises 4,600 employees in 113 offices in 89 countries around the world.
Our network - our people - is structured to help our clients get the best out of tightly-integrated central and local teams. We have a set of new systems and tools in place to ensure our people stay connected across the world to effectively share knowledge and ideas.
We are part of the world's leading communications services groups WPP and their media investment management group GroupM. This means our clients enjoy unparalleled negotiation power when we buy their media space.
Wherever you need accountable, insight-driven communications, there is a MediaCom team waiting to help drive your brand´s success.