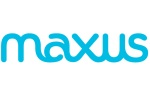 Maxus North America,
New York
Follow
Update
498 Seventh Avenue
New York, New York 10018
United States
Fiat Punto - "Feelin' Good" - Maxus Global
Feelin' Good
Fiat Punto
Fiat
Maxus Global
United Kingdom
Feelin' Good
Accelerated sales
Story
Any guesses as to what Fiat wanted to do with its limited edition Punto Evo? That's right: drive sales. So Maxus decided to leverage one of the product's key features: its 'Blue and Me' sound system. The members of British band Faithless were approached to jointly produce a music video for their latest track.
Traditional and social media built up anticipation around the production, which aired in a threeminute break during Big Brother. Searches for Punto on the Autotrader website subsequently increased by over 240%, with the car declared number one in the 'supermini' category.
Sounds good.
- See more at: http://maxusglobal.com/work#47751