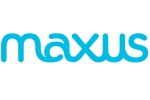 Maxus Latin America,
Mexico City
Follow
Update
Av. Ejército Nacional 216-MZ Col.Verónica Anzures C.P.
Mexico City, District Federal 11590
Mexico
Phone: (+52) 65 8503 8300
Nokia - "Indiafest" - Maxus Global
Maxus Global
India
Nokia and Indiafest
| | |
| --- | --- |
| Product Category | Consumer Electronics & Audio-Visual |
| More Information | http://maxusglobal.com/work#47752 |
| Date of First Broadcast/Publication | 2012 |
| Media Type | Case Study |
| Length | 120 Seconds |
Story
Uncool. It's a word no brand wants to hear about itself, especially from the youth market. But, in recent years, Nokia had been lagging behind its competitors in terms of innovation. So Maxus identified college festivals as the perfect space to reintroduce these mobile phones to young people. (The festivals are social media heaven, much typed about online.)
Nokia went a step further, though, and created Indiafest - the biggest event of its kind, held in Goa. Unique technology allowed attendees to update their Facebook status via wristbands - which they did 59,000 times in just two days. Cool.
- See more at: http://maxusglobal.com/work#47752