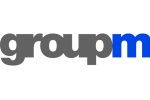 GroupM LATAM,
Mexico City
Follow
Update
Ave., Ejercito Nacional #216 Piso 2
Mexico City 11590
Mexico
Phone: (+52) 55 8503 8390
About Us
GroupM is the leading global media investment
management operation. It serves as the parent company to all WPP media
agencies, Mindshare, MEC, MediaCom and Maxus. Our primary purpose is to
maximize the performance of WPP's media communications agencies on behalf of
our clients by the intelligent application of our physical and intellectual
size.
We have four vigorous member agencies which are leading
global operations in their own right. Mindshare was the first GroupM agency.
Mindshare is organized to work
with new and radical approach to media that is both real time and always on. This
requires a fundamental change in how agencies work: what Mindshare calls call
adaptive marketing. It's an approach that enables marketers to truly tailor
their activities in rapid and unparalleled ways to meet their customers' interests
and by this increase marketing and media ROI.
MEC knows its clients want growth. But finding genuine
opportunity in a world of possibilities is tough. MEC helps its
clients explore what's possible, inspiring and guiding them to the optimum
solution. Then they exploit it, delivering maximum client value.
MediaCom pioneers media investment across
all communication channels providing the insight and accountability that has
come to be expected as part of their service. Mediacom is the most
digitalized agency in the world, putting Digital in the center of everything
they do. With their DNA "People First, Better results" they guarantee
the best possible people in the industry constantly trained and working in an
inspiring environment"
Finally Maxus is the youngest GroupM agency and has been the fastest-growing agency network
for the last 3 years according to Recma. Maxus seeks out the best ways of
growing relationships with the right people in order to deliver brand growth
and offers
the best of both worlds: a flexible agile agency but with the support of the
huge resources of GroupM in terms of negotiation and tools.
GroupM provides centralised services to all four
agencies and leverage our overall size to incubate new specialised operations
into the region, such as Digital and Entertainment, and to benefit our clients
by offering them a genuine competitive advantage.