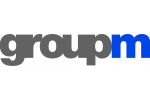 GroupM North America,
New York
Follow
Update
498 Seventh Avenue
New York, New York 10018
United States
Nestlé in the United States Awards Media Planning and Buying to GroupM, a WPP Company
April 8, 2013
(GLENDALE, Calif.) – April 8, 2013 – Nestlé in the United States announced today the award of its U.S. offline and online media planning and buying to GroupM, a WPP company. The business will be served by the New York and Los Angeles offices.
Nestlé companies participating in the review included Nestlé Nutrition, Nestlé Health Sciences, Nespresso USA, Nestlé Waters North America, Nestlé Purina PetCare and Nestlé USA. The majority of the U.S. business was formerly served by the New York and Los Angeles offices of Zenith Optimedia, part of Publicis SA.
"Our decision to award the business to GroupM was based on a strong combination of factors including strategic planning, digital acumen, team strength and buying efficiencies," said Alicia Enciso, Chief Marketing Officer, Nestlé USA. "We will immediately initiate a phased transition of all U.S. businesses, and look forward to working with GroupM to prepare for upfront media negotiations and 2014 planning. We thank Zenith for their years of excellent work on behalf of Nestlé."
About Nestlé in the United States
Nestlé in the United States consists of five main businesses: Nestlé USA, Nestlé Purina PetCare Company, Nestlé Waters North America, Nestlé Nutrition and Nestlé Professional. Together, these companies operate in more than 120 locations in 47 states and employ more than 51,000 people. The United States is Nestlé S.A.'s largest market with combined product sales in the United States totaling more than $25 billion in 2012.
Committed to becoming the very best Nutrition, Health and Wellness company, Nestlé in the United States provides nutritious, healthy food for every member of the family at every stage of life: infants and toddlers, families, athletes, mature adults/grandparents and pets. Key brands include LEAN CUISINE®, STOUFFER'S®, DIGIORNO®, FRISKIES®, COFFEE-MATE®, NESTLÉ® TOLL HOUSE®, POWERBAR®, NESTLÉ® PURE LIFE®, POLAND SPRING®, GERBER® and PURINA ONE®. To learn more about Nestlé and its five U.S. operating companies, please visit: NestleUSA.com, Nestle-WatersNA.com, Nestlenutrition.com, Purina.com and NestléProfessional.com.
GROUPM REVISES GLOBAL SPENDING FORECAST
December 3, 2012
GROUPM REVISES GLOBAL
2013 AD SPENDING FORECAST TO 4.5% GROWTH
U.S. Ad Spending Expected to Rise Only 2.7%
NEW YORK—Continued sluggishness in the U.S. and European economies will contribute to a 4.5 percent advertising spending increase in 2013, according to a new study from GroupM. The forecast is almost a full percentage point lower than the 5.3 percent spending hike GroupM predicted in June.
The revised spending forecast was made in GroupM's biannual worldwide report, "This Year, Next Year," which also concluded that 2012 advertising spending in measured media will hit $508 billion, a 4.6 percent increase over 2011 spending of $486 billion.
The 70-country forecast predicted that global ad spending in 2013 will increase 4.5 percent compared to 2012, representing $531 billion. It was prepared by GroupM Futures Director Adam Smith and released today at the UBS Global Media and Communications Conference in New York.
For the U.S. market, the report said advertising investment in measured media grew
3.5 percent in 2012 to $152.4 billion, up from $147.2 billion the previous year. For 2013, the new report predicted a less optimistic 2.7 percent increase to $156.5 billion.
"Ad spending in 2013 won't enjoy the boost from Olympic and election-year spending we saw in 2012," said GroupM Chief Investment Officer Rino Scanzoni. "At the same time, overall economic conditions in the U.S. do not support more than very moderate advertising spending expansion."
Smith said ad investment in the Eurozone periphery (Greece, Ireland, Italy, Portugal and Spain) is expected to fall 15 percent this year, a 40 percent contraction from its peak spending year of 2007 and comparable in real terms to 1998 spending levels.
"Western Europe is the slowest region for ad spending growth, with a 2.6 percent contraction expected in 2012, the worst year since 2009's 11 percent collapse," said Smith. "Western Europe now accounts for 20 percent of global advertising, down from 30 percent in 1999 and heading for 17 percent in 2017."
He added that Russia and Turkey continue to lead ad spending growth in central and Eastern Europe, a regional economy that is one-fifth the size of Western Europe but with twice the ad spending growth.
The study is part of GroupM's media and marketing forecasting series drawn from data supplied by parent company WPP's worldwide resources in advertising, public relations, market research, and specialist communications.
DIGITAL SPENDING UP
The report predicted that investment in digital media would account for 19.5 percent of measured ad spending globally this year ($99 billion) and 21.4 percent in 2013 ($114 billion), with respective growth rates of 16 percent and 15 percent. Those figures are comparable to the GroupM forecast made earlier this year.
"Digital ad growth remains strong, sustained and structural, though one or two highly-digitized European markets now look for growth in usage as opposed to new users," said Smith. "More newsworthy is our rising dependence on digital to support total growth, now furnishing over 60 percent of new incremental ad dollars in 2012 and 2013. This produces a reciprocal reduction in TV's contribution, being the only other large growth medium."
In other media categories, TV accounted for 43 percent of measured global media investment in 2012, the same amount recorded for the previous year.
"We continue to predict TV's share of global ad budgets peaking in 2012 at 43 percent as other screens begin to claim meaningful amounts of consumer time," Smith said.
MEDIA CONTACT:
John Wolfe
GroupM
Office: 212-297-7160 / Cell: 914-659-8663
Email: john.wolfe@groupm.com