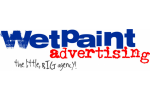 Wetpaint Advertising (Pty) Ltd,
Bryanston
Follow
Update
20 George Street
Bryanston, Gauteng
South Africa
Phone: (+27) 11 706 2720
Fax: (+27) 11 706 4375
Snapdragon - "Snapdragon" - Wetpaint Advertising (Pty) Ltd
Snapdragon
Snapdragon
QUALCOMM Incorporated
Wetpaint Advertising (Pty) Ltd
South Africa
Snapdragon
| | |
| --- | --- |
| Product Category | Telecommunications Services |
| Date of First Broadcast/Publication | 2012 |
| Media Type | Print |
The All-in-one mobile processor
Story
»The Brief: We were approached by Qualcomm to introduce the Snapdragon mobile chip set product to the South African audience by launching a brand awareness campaign which would showcase the product's technologically advanced USP's, and highlight the fact of its wide usage across over 340 of the world's most popular smart mobile devices.
Result
»The Result: We utilized a multitude of media platforms simultaneously, both traditional and non-traditional, but kept a heavy focus on the digital medium and digitally-developed solutions in order to align the brand with the most relevant set of media touch points. This campaign included such innovative solutions as an online competition powered by a virtual puzzle game entry mechanic, print adverts embedded with 3D Augmented Reality Targets, radio adverts, out of home media and Facebook Marketplace, as well as Online Banner advertising.