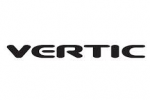 180 Varick Street Suite 1620
New York, New York 10014
United States
Phone: (+1) -866-951-8660
Siemens - "Siemens PLM Software Campus" - Vertic
Siemens PLM Software Campus
Siemens
Siemens
Vertic
United States
Siemens PLM Campus
| | |
| --- | --- |
| Account Director | Laurence Lipworth |
The PLM Campus
Concept
As part of Siemens PLM Software's portfolio of products, Teamcenter drives productivity across multiple roles of a manufacturing organization. Siemens PLM Software found that typical stakeholders that used their product varied greatly as well as those that would purchase the product for the organization. This meant that the value propositions of the product would also differ based on the stakeholder's role.
The product's information on the home-site was largely text-based and would not segment these stakeholders nor clarify the collaborative nature of the product at an organization-wide level. Thus Siemens PLM Software needed an online platform that could enable both users of the product and purchasing decision makers to better understand Teamcenter's relative benefits for their role or organization, and to leverage this platform going forward as the core marketing collateral for digital engagement with their prospect customers.
Problem
Vertic suggested that Siemens PLM Software create an online platform that could be used to showcase the product's usage for all stakeholders at the same time but enabled the individual stakeholder to have their own personalized online showcase for helping them understand the specific benefit to their role.
We came up with the idea of a virtual campus for a typical manufacturing organization, called The PLM Campus, where the solution's usage could be showcased and represented within the context of how the various stakeholders use it day-to-day. As an example, one stakeholder would be a product designer, so we created a building that would be recognizable visually as where product designers within such an organization are typically based.
The user enters the solution with a rich-media video introduction to the campus. A fly-by of the buildings helps visitors understand the various locations, each of which visually differ and contain diverse content based on typical stakeholders that would be placed within that setting.
Once entering a building, the user is provided an overview of the solution for the stakeholder role as well as an example of the context in which it is used.
Each scenario is placed within a real-world environment to impact the user's understanding and enable them to see the software being used as it would in real-time situations.
Result
As a result, Siemens PLM Software has one consistent marketing message for an entire organization but is also able to provide personalized messages to individual stakeholders and users of the product.