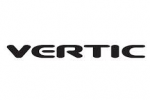 180 Varick Street Suite 1620
New York, New York 10014
United States
Phone: (+1) -866-951-8660
Siemens - "SAP Unified Storefront" - Vertic
SAP Unified Storefront
Siemens
Siemens
Vertic
United States
Siemens PLM Campus
| | |
| --- | --- |
| Product Category | IT Solutions & Professional Networks |
| More Information | http://store.sap.com |
| Date of First Broadcast/Publication | 2012 |
| Media Type | Web Site |
Creating a unified e-commerce experience for the global leader in business software.
Concept
As part of a strategic shift for SAP, the software giant has chosen to drive revenue directly to customers from the sap.com site. For our global relationship with SAP, Vertic was tasked with a multi-project program of re-designing the SAP stores. In the first instance this consisted of the unified storefront, store.sap.com, which would then later expand into various stores for products, companies and SAP internally..
The Vertic and SAP teams would be working across continents, Vertic's Copenhagen and New York teams responsible for developing the information architecture, wireframes, design and front-end development, with SAP completing the back-end development from Waldorff and Palo Alto.
Problem
SAP had multiple store owners and platforms without a single entry to the stores. Experience and design were deeply fragmented as the stores were featured on multiple platforms and sites including HTML, Silverlight and iOS native app, and SAP was about to launch a new HTML 5 store via tablet.
Result
We began with an extensive wireframing phase, to quickly lay out the entire site. At this stage, we explored key interaction points and built mini-prototypes to identify problems and create solutions effectively. Simultaneously, we began design directions and a preliminary build of the page templates.
After various design cycles and successful client meetings, Vertic delivered final designs for each page, every component and every interactive element—all down to a pixel perfect handoff to the Development team.
SAP's research had shown that the principal user bases, as well as purchasers of their products, were often busy heads of line-of-business. These individuals would be on the move and thus be using mobile and tablet devices as part of their business decision making. From the start of the program, Vertic recommended that the Store take a device-agnostic approach. We built the front-end in HTML5 in order to adapt to the various screen sizes applicable to an SAP customer's working day.