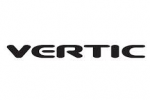 180 Varick Street Suite 1620
New York, New York 10014
United States
Phone: (+1) -866-951-8660
Vestas - "Vestas: World of Wind" - Vertic
Vestas: World of Wind
Vestas
Vestas
Vertic
Denmark
Vestas World of Wind
| | |
| --- | --- |
| Product Category | Energy Production, Raw Materials & Minerals |
| More Information | http://www.vestas.com |
| Date of First Broadcast/Publication | 2010 |
| Media Type | Corporate Identity |
Concept
Taking its point of departure in four relevant value drivers for different stakeholders, the solution communicates the value that each of these value drivers bring to specific roles in the wind industry.
In merely four months, Vertic created a solution that breaks the four value drivers into 25 unique video presentations that can be combined and personalized to match specific roles, such as financiers, executives, NGOs, etc. In order to do this, we shot videos of 11 Vestas executives in five different locations around the world. The global campaign was localized into eight languages.
Problem
Vestas wanted to launch their new tagline "Wind. It means the world to us." The challenge was to ensure both existing and potential customers truly understand what this statement entails.
Result
Preliminary results showed that targets for time spent on the campaign site are exceeded by more than 100%.