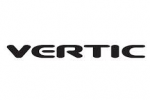 180 Varick Street Suite 1620
New York, New York 10014
United States
Phone: (+1) -866-951-8660
Crystalize - "Philips Crystalize" - Vertic
Philips Crystalize
Crystalize
Philips
Vertic
Netherlands
Philips Crystalize
| | |
| --- | --- |
| Product Name | Crystalize |
| Product Category | Consumer Electronics & Audio-Visual |
| Language | English |
| Media Type | Interactive |
Problem
Philips Crystalize is a skin imaging service that provides consumers an in-store skin consultation to help the majority of female consumers understand how their skin is unique and recommend products that best fit their personal needs. Through a digital offline channel, an in-store retail kiosk application initiates users' brand experience with skin diagnostics and software.
The goal is to enable users to receive a personalized skin care consultation and recomend skin care products based upon the user's consultation results. When the consumer goes home their experience of Crystalize can continue online.
Philips asked Vertic ot help formulate a digital strategy and online platform for both the retail kiosk application and website.
Result
Vertic recommended that Philips' Crystalize should promote a consistent offline and online brand experience through various channels and features. We believed that the user's home experience should also be personalized based on the retail experience. For these reasons we designed one single look and feel for the offline and online experiences & integrating through one database source, which would further enable customization for the user wherever they were across various touch-points.
The retail application provides consumers with independent suggestions of skin care products, based on results of the Crystalize skin care consultation. When the consumer goes home their experience of Crystalize can continue online, where the site dynamically changes to be relevant for the user based on their in-store skin results. The user is directed to forums, community and content that are personalized to be reflective of the products and treatments the user should purchase.
The site facilitates a unique and personalized online experience that engages the user within the platform of an online community, which acknowledges the user's consultation results and integrates rich media content tailored to that users' offline experience.