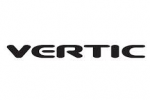 180 Varick Street Suite 1620
New York, New York 10014
United States
Phone: (+1) -866-951-8660
Microsoft Office 365 - "Microsoft Office 365 Campaign" - Vertic
Microsoft Office 365 Campaign
Microsoft Office 365
Microsoft
Vertic
United Kingdom
Microsoft Office 365
| | |
| --- | --- |
| Product Category | IT Solutions & Professional Networks |
| More Information | http://office365solutions.co.uk |
| Language | English |
| Media Type | Web Site |
| Awards | Internationalist Awards, 2014 () for |
Story
To successfully shift perception there needed to be a higher relevancy of the products value proposition for various stakeholder roles. In this solution, Vertic redefines personalization from an end to end experience of awareness, in banner advertising messaging and through the landing page of the solution. Vertic believed LinkedIn to be the most efficient and effective platform to achieve this. Leveraging the LinkedIn platform provides the target group of Business Decision Makers and IT Decision Makers with a dynamically applicable and targeted experience throughout their journey with a single click.
Concept
Vertic leverages the LinkedIn platform in an innovative way to target at a more granular level. Through LinkedIn, Vertic employs a logical matchmaking tactic between user and tailored content, to produce a scalable global solution that personalizes the entire user experience while maximizing performance and overall ROI. The solution begins with targeted banner advertising on LinkedIn that is relevant to the user's job function, industry and language. Upon click through, the user lands on a customized site with relevant benefits, case studies and videos. Furthermore, if the user logs in with LinkedIn, the site reads the number of employees within the user's company, and recommends the appropriate Office 365 plan for the user's company, along with an estimated cost per person per year. Finally, users are routed to partners that are relevant to their location as per their LinkedIn profile.
Problem
With the upcoming launch of the new Microsoft Office 365 across 12 markets globally, Microsoft found it challenging to ensure its value proposition resonated effectively because of the diverse group of target audiences. Vertic was tasked with creating a solution that would engage prospective customers with personalized pricing options and dynamically relevant messaging to generate awareness, an understanding of the product, and, subsequently, generate leads. Microsoft needed to change the perception of Office 365 to expand the decision maker group past solely the IT department. Vertic's challenge was to grasp the attention of both BDM (Business Decision Makers) and ITDM (IT Decision Makers) audiences by positioning the product according the stakeholder's specific needs.
Result
• The Office 365 Global campaign has proven to be a multifunctional platform with the capability of primarily producing awareness, engagement, and subsequently lead generation for corporate and regional markets. While some markets held as low as a 11% bounce rate, the global solution had a 26% average bounce rate compared to software industry averages of 40-50%*.
• Relevant messaging and targeting produced high banner CTRs that were 25.49% above LinkedIn industry averages. (.07%)
• Compared to B2B average conversion rates of 1.6%*, average LinkedIn Connect CTRs across the solution was 5.01%, and as high as 12.36% (United Kingdom).
• Creating a perfect balance between targeted messaging and relevancy was a key factor in the success of the Office 365 campaign. Markets that had specific industry and message targeting saw an average of .079% Banner CTR versus the solution average of .056%.
• Compared to other Vertic LinkedIn marketing solutions, the Office 365 global campaign provided a unified campaign strategy and economies of scale across 12 markets in Western Europe, Brazil and Australia while driving efficiency and higher-than-expected campaign engagement.