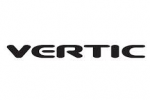 180 Varick Street, Suite 1620
New York, NY 10014
United States
LinkedIn Sponsored Updates Available Today in Limited Release!
July 11, 2013
Today's limited release of LinkedIn Sponsored Updates marks a significant opportunity for brands to target and build relationships. Sponsored Updates will enable a marketer to promote your content in the LinkedIn feed of LinkedIn members and on other websites through the LinkedIn Audience Network.