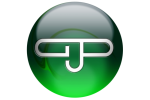 GPJ Experience Marketing,
Auburn Hills
Follow
Update
3600 Giddings Road
Auburn Hills, MI 48326
United States
Phone: (+1) -248-475-2500
Fax: (+1) -248-475-2324
Under Armour - "The House of Innovation" - GPJ Experience Marketing
The House of Innovation
Under Armour
Under Armour
GPJ Experience Marketing
United States
The House of Innovation
Story
How do you introduce the world to the world's fastest shoe? Under Armour challenged GPJ Experience Marketing to launch UA SpeedForm Apollo in America's busiest city, at it's busiest time, in one of it's busiest places: New York, Super Bowl weekend, Grand Central Station.
We accepted.
GPJ experts in strategy, creative, planning and production transformed Grand Central Station's Vanderbilt Hall into the Under Armour House of Innovation: 12,500 sq. feet of bold, brash, pure Under Armour. It was the ultimate stage for the ultimate shoe. Four days and 700,000 people later, there was zero doubt that UA SpeedForm Apollo is the world's fastest show, and that GPJ and Under Armour are just getting started.