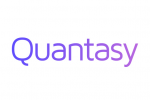 9543 Culver Boulevard
Culver City, California 90232
United States
Honda - "Honda Civic #BestYourself" - Quantasy
Honda Civic #BestYourself
Honda
American Honda Motor Co., Inc.
Quantasy
United States
#BestYourself
| | |
| --- | --- |
| Product Name | Civic |
| Product Category | Automotive |
| More Information | http://quantasy.com/work/bestyourself |
| Date of First Broadcast/Publication | June 2013 |
| Media Type | Web Film / Viral |
| Length | 121 Seconds |
#BestYourself
Story
For the 2013 Honda Civic, Honda came to us with a unique ask: create a campaign that highlights the youthful essence of the car.
No matter your age, we know that the spirit of youthfulness is most authentically conveyed in the unabashed aspiration to make a mark on the world. So, who can change the world? Those who look within and no matter what they accomplish, always find a drive to improve – bettering their best selves and evolving the world around them. This is the story of Honda and the value that drives them to always improve. To tell this story and begin a conversation, we enlisted Nick Cannon as the face of an inspiring two minute anthem video. An actor, director, writer, artist, entrepreneur and philanthropist, Nick is the unconventional superstar who followed his own path to success.