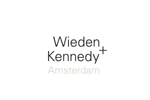 Wieden + Kennedy Amsterdam,
Amsterdam
Follow
Update
Herengracht 258-266
Amsterdam 1016 BV
Netherlands
Phone: 020 7126 500
Fax: 020 7126 699
EA Sports Fifa 12 TV Ad Premiere "Love Football, Play Football"
August 30, 2011
Amsterdam, 30 August 2011 - The new football season has just got underway. With each game that rolls around, lucky socks are donned, hands are clenched, prayers are raised to the gods of football…and EA SPORTS™ FIFA is played. Because playing FIFA is an essential part of a rich footballing life.
This has never been truer than with FIFA 12. Innovations such as the new Player Impact Engine, Precision Dribbling, and Pro Player Intelligence make the game feel even more life-like, and the launch of EA's online social experience, 'EA SPORTS Football Club,' mean the game and the real world bleed together in a whole new way.
Playing FIFA 12 enables you to live and express your love of football, and it was this simple insight that led to the new 'Love football, Play football' campaign.
Wayne Rooney leads an all-star cast in the 'Love Football, Play Football' EA SPORTS FIFA 12 ad, which premiered at half-time of the Super Sunday clash between Manchester United and Arsenal on Sunday.
Dressed in his Manchester United kit, Rooney appears as a giant version of himself facing a frightened goalkeeper from the penalty spot. Not even a passing flock of birds can get in Rooney's way as he calmly flicks them away with his fore-finger before returning his focus to slot home the spot kick.
Rooney takes centre stage in the advert after he was announced as one of the cover stars for EA SPORTS FIFA 12. This marks the seventh season in a row that Rooney has adorned the cover of the EA SPORTS FIFA franchise, which has sold over 100 million lifetime copies globally.
Created by advertising agency Wieden+Kennedy Amsterdam, the 60 second advert features exclusive new FIFA 12 in-game footage and tells the story of the passion that flows through football fans across the globe. Whether they're playing, watching, reading, arguing, worrying or dreaming about a match, football fans all want to 'Love Football, Play Football'.
Football fans can also view FIFA 12 'Love Football. Play Football' online at http://www.youtube.com/easportsfootball
For the latest news on FIFA 12 join more than six million fans in the EA SPORTS FIFA community at http://www.facebook.com/easportsfifa or on Twitter at www.twitter.com/easportsfifa.
FIFA 12 will be localized into 18 languages and available in 51 countries when it launches on September 27 in North America and September 30 worldwide. It will be available for the PlayStation®3 computer entertainment system, Xbox 360® videogame and entertainment system, PC, Wii™, PlayStation®2 computer entertainment system, Nintendo 3DS™, PSP® (PlayStation®Portable) system, iPhone®, iPad™, and iPod® touch. The game will also be available for digital download on PC at origin.com. The game is rated Pegi 3.