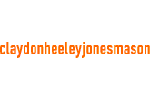 Targetbase Claydon Heeley,
London
Follow
Update
1 Battersea Bridge Road The Glassmill
London SW11 3BZ
United Kingdom
Phone: 020 7924 3000
Fax: 020 7924 3096
Philosophy & Competitive Advantages
Claydon Heeley Jones Mason is an action-response agency, creating cut-through and results for brands by concentrating on getting target audiences to respond by DOING something - not just listening. We find that communications that go further than just transmitting a message – that seek to generate participation or interaction - can be much more effective. This interaction can be maximised if the message is delivered close to the action - when the consumer is participating in directly relevant activity or where the consumer is unusually alert to your sector.
Trade Organizations
Direct Marketing Association Ltd. (DMA)
Institute of Sales Promotion (ISP)