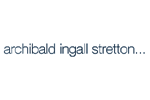 Archibald Ingall Stretton...,
London
Follow
Update
47-48 Berners Street Berners House
London W1T 3NF
United Kingdom
Phone: 020 7467 6100
Fax: 020 7467 6101
Philosophy & Competitive Advantages
We distil all our thinking and all our creativity into clear and simple ideas that provide the vital differentiation companies need. And whether we come up with the 'one idea' ourselves, or work hand-in-hand with other agencies makes no difference – because the great thing about saying one thing consistently and convincingly is that as brands become stronger, relationships with customers more often than not follow suit.

Whether it is advertising, direct marketing, on the web, through PR, instore, by word of mouth, on the phone, or through sponsorship, we can make sure the brand experience is consistent. We call it Building Profitable Brand Relationships.
Trade Organizations
Institute of Practitioners in Advertising (IPA)