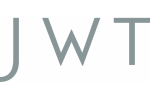 466 Lexington Avenue
New York, New York 10017
United States
Phone: (+1) 212-210-7000
Fax: (+1) 212 210 7526
Macy*s - "Yes, Virginia The Musical" - JWT New York
Yes, Virginia The Musical
Macy*s
Macy's, Inc.
JWT New York
United States
Yes, Virginia
Product Category
Department Stores, Supermarkets
Language
English
Media Type
Case Study
Length
132 Seconds
Awards
London International Awards - LIA, 2013 (Bronze) for Live Events - Beyond Advertising
London International Awards - LIA, 2013 (Silver) for Integration

| | |
| --- | --- |
| Executive Creative Director | Matt MacDonald |
| Creative Director | Craig Love/Shayne Millington |
| Art Director | Raihna Halim/Ben Chiang |
| Chief Creative Officer | Jeff Benjamin |
| Copywriter | Justine Cotter |
| Producer | Robin Feldman/Margaret Mclaughlin |
| Project Manager | Lindsey Allen |
| Account Director | Angela Rebong Brown |
| Business Director | Claire Capeci |
| Other | Macy's Marketing/Macy's Media/Macy's Media Relations/Macy's.com |
Story
Macy's is America's biggest department store chain, famous for huge holiday spectacles. But with 798 stores, they struggle to connect with families in local markets. So this Christmas, we kicked off a new holiday tradition that would support drama programs in schools across the country. For the 2012 holiday season, we created a new tradition for school stages across the country. "Yes, Virginia: The Musical", a brand-new show based on Macy's beloved animated Christmas special. No rights. No royalties. Any school in America could put on the show-free. In the end, more than 1300 schools all across the U.S. staged the new musical.