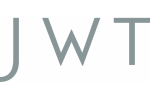 J. Walter Thompson New York,
New York
Follow
Update
466 Lexington Avenue
New York, New York 10017
United States
Phone: (+1) 212-210-7000
Fax: (+1) 212 210 7526
About Us
Founded in 1864 and headquartered in New York City, J. Walter Thompson is one of the world's oldest and largest advertising agencies. In 2005, the company dropped J. Walter Thompson in exchange for JWT.
JWT is a full-service agency that provides its clients with: strategic planning, communication planning, advertising, CRM, direct, design, digital, media planning, public relations, promotions/events, social media, analytics, branding, shopper marketing, internal communications and brand journalism.
With nearly 10,000 employees across more than 200 offices in over 90 countries across the globe, we sell more products to more people in more places than any other agency in the world.
Philosophy & Competitive Advantages
For the past 150 years, JWT New York has been about marrying intelligent, sophisticated ideas to the technological innovations of the moment. As the headquarters of a global network of more than 10,000 people in 90 offices in more than 200 countries, we are indeed "worldmade". Inspired by and of the world and taking those global insights and combining them with technology to deliver highly relevant communications across a wide array of platforms – paid, owned, co-created and earned -- for the brands that we serve.
We believe that brands today must be "smart brands" in that they must reinvent and reimagine themselves at the edges of the social/digital graph to meet the ever changing needs and expectations of individual users and communities in a closed-loop fashion so that they may adapt to fit the needs of individuals and not mass markets in as close to real time as possible.
In this ever-changing environment, our mission is to build creative platforms that combine the best of traditional, digital and below-the-line advertising in both paid and owned media; augment that with partnerships and co-creation with consumers and other brands; and complete the smart brand ecosystem through driving participation and evangelism through mobile and social media. We encourage the brands entrusted to our care to take risks, learn from the marketplace and reconfigure themselves to fit the meme and the moment. This is how smart brands gain increasingly cultural relevancy and iconic status. In shorthand being a smart brand is nothing more, nothing less than Do>Learn>Change.
Network Description
JWT is publicly held. JWT U.S.A. Inc., is owned by WPP Group Plc.
Local Representation
WPP is one of the world's largest communications services groups, employing 110,000 people. WPP holds over 2,000 offices in 106 countries.